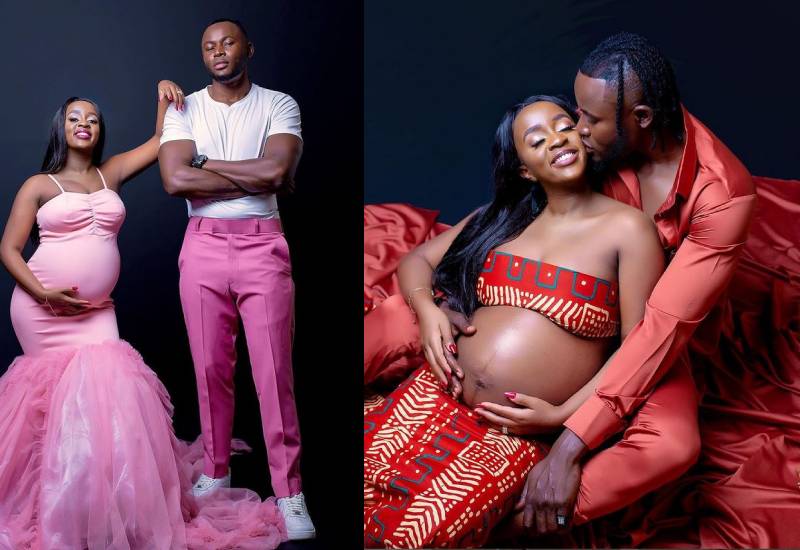 Last evening, social media was warmed up by sweet images of singer Arrow Boy, real name Ali Yusuf finally getting down on one knee and popping that question to his pop-singer sweetheart Nadia Mukami.
The romantic moments happened at Arrow Bwoy's Focus album launch in Nairobi on March 12.
On the clips from the event seen by The Standard Entertainment, the lovebirds danced together briefly while a heavily pregnant Nadia was asked to turn as a part of the dance, unaware that it was all a plan to propose.
A friend slipped Arrow Bwoy the ring and he quickly got down on a knee while Mukami's back was turned. As soon as she realized what was going on, the Radio Love singer was awash with emotion and surprise while the crowd in attendance went wild.
During the love sprung moments, Nadia and Arrow Bwoy's song Radio Love played.
As we look forward to see the young couple welcome their child and say I do, here is a look back at their relationship timeline.
Nadia Mukami and Arrow Bwoy work together, release a song
In February 2019, the 25 year old singer released the track Radio Love featuring Arrow Bwoy. This was the start of their working relationship.
Speaking about it later on while on an Instagram Live session, Arrow revealed that Nadia was the one who had reached out for him to be a part of the project.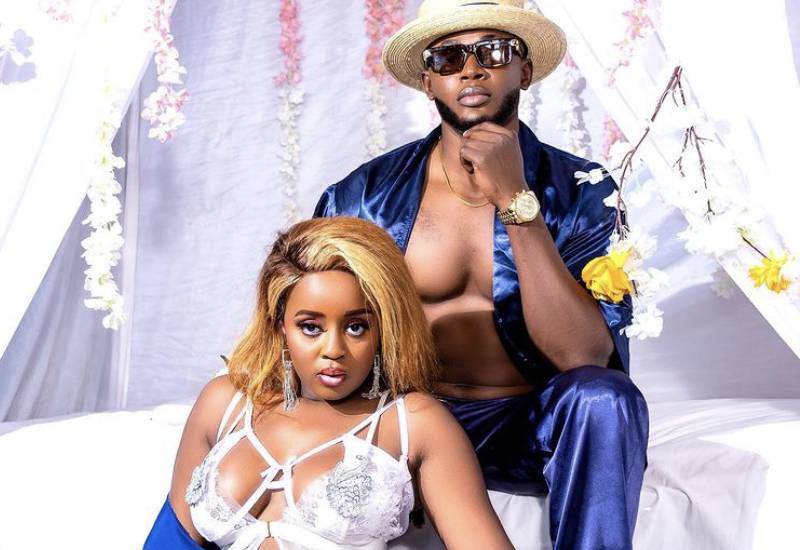 "She called me to feature on the song. I was sick and my voice was not exactly at its best, but I had to do it for her. Her verse was ready and I laid down mine. The chemistry was crystal clear," he said, adding that at the time, their relationship was purely professional.
Nadia denies dating Arrow Bwoy
In July 2020, the Maombi singer denied being involved with Arrow Bwoy romantically after reports and speculation started to go round that the two were seeing each other.
"I am single and working on my business, Arrow Bwoy and I never dated. What happened was that a blogger wrote the story and we just decided to run with it, we used it to push our music," she said while on an interview with media personality Jalang'o.
She added: "The next relationship has to lead to marriage I have been telling my friends I wanna settle down wananishangaa! I don't like games in relationships, I have never dated for fun!"
The pair spark further rumours of being an item when they share a public kiss
In August 2021, the two artistes surprised fans by sharing a photo of themselves kissing on a beach.
In the passionate moment, Arrow Bwoy lifts his lady of the ground, her legs wrapped around his waist as they share a smooch.
"My hardworking, patient, pure hearted handsome man! Baba Safari," Nadia captioned the picture on Instagram.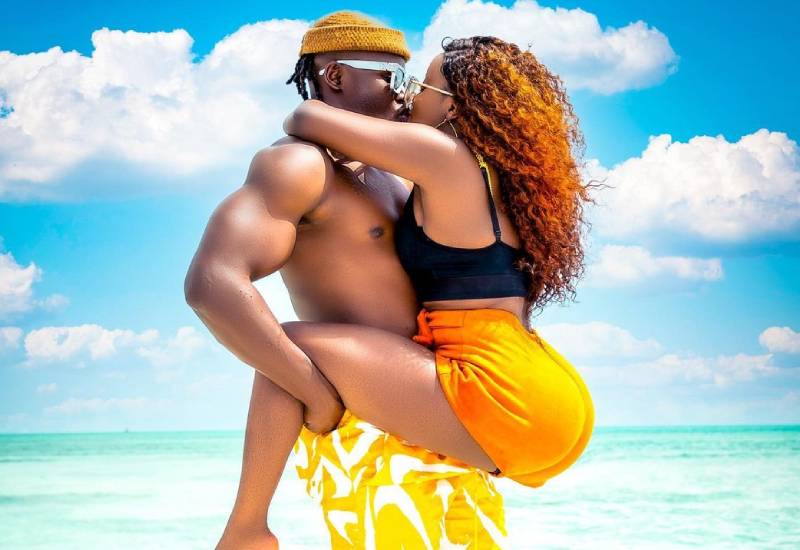 On his own identical post, Arrow Bwoy wrote, "You are my smart, intelligent, boss lady! Mama Safari."
The images were however received with a lot of clout chasing accusations from fans and social media, who thought it was all about the two working together and promoting a possible new song.
Arrow and Nadia go on Instagram Live to confirm they are a couple
On the same month, the pair went on an Instagram Live session, confirming that they are an item, and firmly denied rumours of clout chasing.
"This is not about clout chasing. Most people don't understand but I have come of age when I need to have someone I can build a future with," Nadia said on the session.
While disclosing the news, the two revealed that they could no longer keep their relationship a secret.
"Sometimes we'd go for meetings or even enter hotels at different times and act like strangers to disguise what we have yet we shared the same bed the previous night," Nadia added.
Arrow Bwoy revealed that the two fell in love somewhere along the line after late-night studio sessions that brought them closer together.
"We'd talk about nothing for hours. I remember a day we talked for four hours just cracking jokes and sweet nothings," he said.
Arrow Bwoy meets Nadia Mukami's parents when he attends a family event
In December 2021, Nadia celebrated her father as he retired from his career at the Kenya Institute if Curriculum Development upon reaching retirement age. She invited her beau to the event, and she sparkled in an African print dress as he dressed sharply in a suit.
Mukami gushed about her lover on the post, whom she said had already joined the family.
Arrow Bwoy couldn't hide how smitten he was over his lover following the event.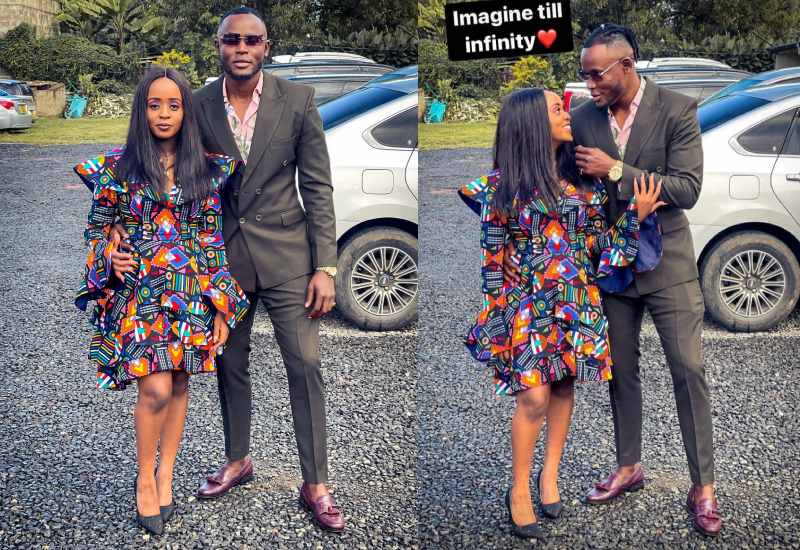 "She got no idea how much I love her…Please tag her and let her know she is my Full stop," he wrote on social media.
And she was not short of praises for him, promising that theirs was an "infinity" type of union.
"Thank you Arrow Bwoy for coming to my dad's retirement party at 60. You are now part of the family. I love you too babe," she wrote.
Nadia Mukami sparks pregnancy rumours
Later that month, Nadia sparked pregnancy rumours while performing with her beau, Arrow.
She hit the stage wearing a short and baggy brown sweater- which was different from her usual sexy and sparkly on-stage style.
Her fans quickly took to the comment section to insist that there was a bun in the oven. Nadia did not confirm nor deny the speculation.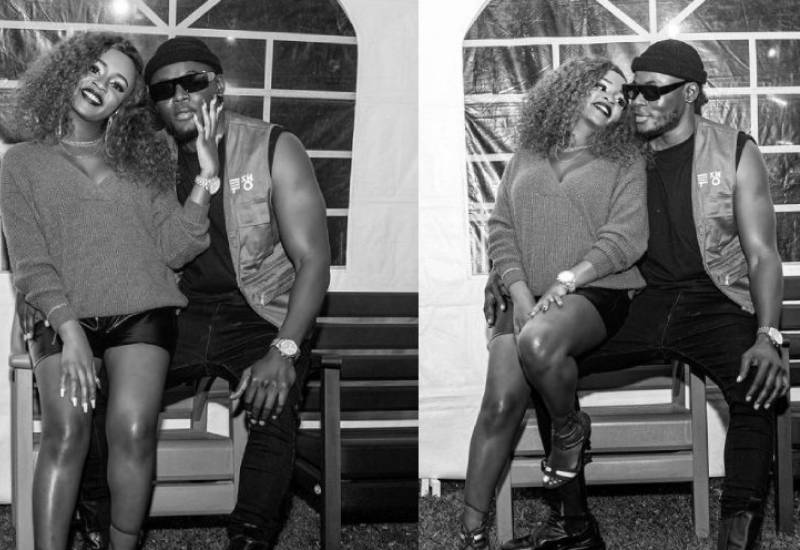 Media personality Jalang'o says Nadia is pregnant, gets called out
In January 2022, media personality Jalang'o said that the couple were expecting a child.
However, it proved to be a sensitive subject as the couple called him out for not minding his own business.
"2022 wanaume tupunguze mshene bana biashara haikuhusu achana nayo shughulika na Maisha yako, Arrow Bwoy wrote in an Instagram story.
But Jalang'o insisted that he was right, remaining unapologetic.
"To Nadia and Arrow Boy..if you think I was out of line then I will say it again…sorry I am not sorry," the radio host said.
The couple announce pregnancy
On March 8, the pair announced that they are expecting their first child together, a boy.
The happy couple shared the good news while speaking during the launch of their foundation Lola and Safari.
"I remember when I got pregnant, God remembered me the most. I have done so many cooperate deals because I have embraced my journey privately. Watu wa blogs mko hapa najua mtasema Nadia alikuwa anaficha mimba, no," Nadia said.
She added: "Pregnancy is a very private journey, there are days you wake up you have a big meeting but you just want to sleep the whole day. So sometimes some of us don't want to reveal it out there."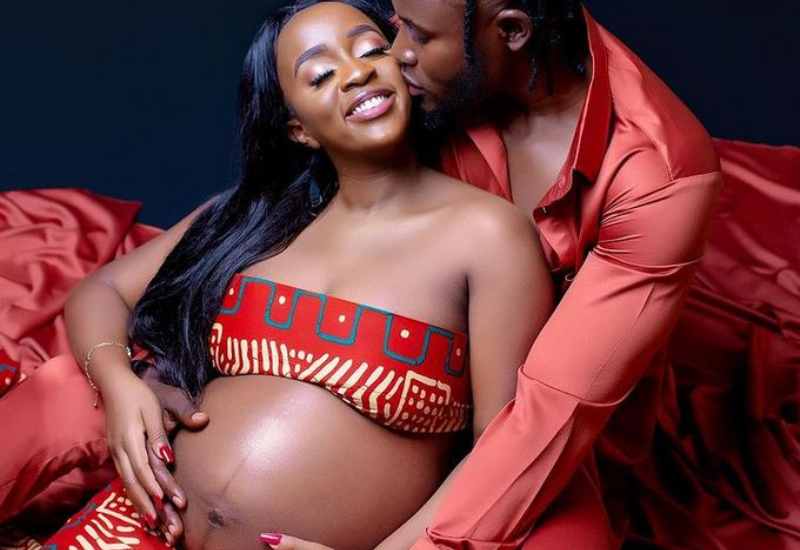 Arrow Bwoy proposed to Nadia
During his album launch in Nairobi on March 12, Arrow Bwoy finally popped the question.
Related Topics