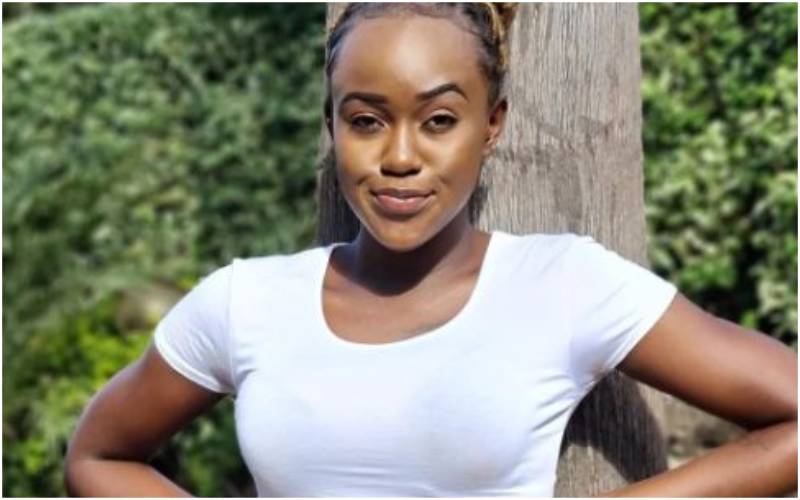 Since its launch in 2018, TikTok has revolutionized social media and has attracted people from all walks of life to become one of the most popular social media Apps. With the Covid-19 pandemic and imposing of curfews, social media has gone a level up with many Kenyan content creators joining the networking service and earning a massive following.
Azziad Nasenya
Known for her bubbly personality, infectious smile and killer dance moves, Azziad Nasenya is arguably Kenya's most famous TikToker. She went viral from her Utawezana dance challenge and has since then graced TV shows and advertisements while still entertaining her fans on TikTok.
King Tammie
This Kenyan TikTok queen has more than 60,000 followers on TikTok, and her influence on the platform is evident. She takes part in interesting challenges, and has impressive dance moves, jamming to tunes and mimicking other creative and trending dance moves.
Avril
The famous Kenyan musician keeps the audience entertained by recording fresh videos doing crazy and funny stuff. Avril's videos are mostly about lip-synching to funny dialogue and one of her well-choreographed uploads accumulated numerous views because of its ingenuity.
Mark Mwas
Mark has turned high school life into a comedy show. His content is mainly inspired by high school life that majority of Kenyans have gone through which makes it even more entertaining.
William Kamotho
It is hard not to love William's videos. He has a funny face and anything he does looks funny. He mostly makes voice over comedy videos recreating viral videos in Kenya.
Flaqo
Everyone loves Flaqo. He went viral for his funny TikTok videos in which he mostly does comedy skits that involve him playing several characters – sometimes up to four different characters. His comedy style has made a good impression and his videos are always a hit.
Kairetu Jenny
Jenny has given comedy on TikTok a new meaning. While she hops on the occasional viral challenge, she has created a niche in the crowded category on the platform with her creative and hilarious videos.
Polly Wachira
"Just a regular degular shmegular girl Kenya" is the trademark statement on Polly's TikTok profile. She quickly makes it to the most popular TikTok stars in Kenya with over 150,000 followers. Polly posts diverse content, and unlike other influential TikTokers, she is multitalented with her amazing stories and reaction videos.
Sukeyna
Sukeyna posts different content, which is viewed by millions of TikTok users in Kenya and other parts of the world. Another exciting thing about this famous TikTok user, apart from being very funny, is that she is Ngina Kenyatta's look-a-like. Whether it is dancing or pure lip-synching to entertaining content, Sukeyna does it so effortlessly.
Mama Fatma
What's funnier than a man impersonating a woman in Swahili? This TikTok creative has warmed his way into amassing a huge following with his funny character. He also dishes tea and throws shade but that's what makes him hilarious.
Three Men Army
As the name suggests, this trio is a comedy group that makes hilarious skits about the Kenyan boy child and what he goes through. They also throw shade sometimes, but it comes out as being very hilarious.
Related Topics