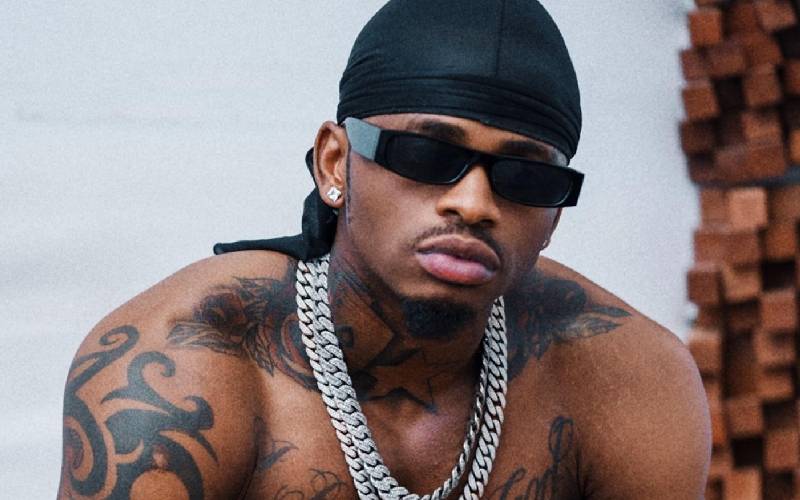 With or without collaborations, Diamond Platnumz has made a name for himself as one of Africa's greatest entertainers. He's a sort-after artist both locally and internationally earning him a global audience.
Therefore, it's no surprise that he's able to get other great artists to collaborate with him. In fact, Diamond Platnumz has one of the most impressive collaborations by any East African artist. He's really put our music on the map.
Here are some of his best collaborations.
African Beauty ft. Omarion
Omarion really embraced the African culture and put it out there in such a beautiful way. When the former B2K member visited the motherland, he chose to collaborate with some of the talents we have on the continent. He teamed up with Diamond Platnumz to make a hit song praising African women. This song caught waves pretty quickly and is still one of Diamond's best collaborations.
Love You Die ft. Patoranking
Patoranking brings his fire to this song and of course, Diamond never disappoints. Together, the duo made a classic song that sounds just as good every time you listen to it. The song talks about he loves a certain lady and would treat her better than her man.
Kainama ft. Burna Boy
This is one of those classic Wasafi jams full of sexual innuendos but sounds poetic thanks to Diamond's songwriting skills. It featured Burna Boy who flowed perfectly with Harmonize and Diamond and even sang a whole chorus in Swahili. However, this song didn't get the attention it truly deserved despite having the African Giant himself.
Inama ft. Fally Ipupa
The Lingala beat fused with Bongo Flava is pure gold that's worked well for Diamond Platnumz. In this song, he's joined by Fally Ipupa, one of Africa's biggest Lingala artists. This song became such a huge hit that inspired the East African superstar to collaborate with more central African artists.
Waah Ft. Koffi Olomide
For his latest project, Diamond teamed up with the king of Lingala, Koffi Olomide, and made an absolute hit. It has garnered over 20 million views in less than a month which is a huge feat for an African artist.
Make Me Sing ft. AKA
Again, this is a very underrated Diamond Platnumz song and one of the few ones that he's not dropping sexual hints. He sings about how his woman inspires him to sing. AKA follows suit and sings alongside him. The entire song is a beautiful melody that you'd play on repeat all day.
Related Topics