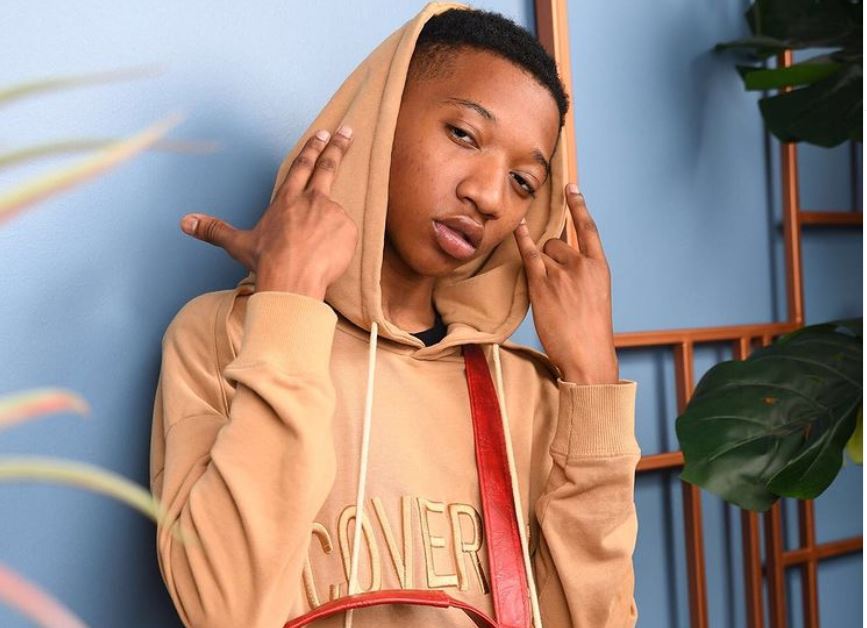 It appears schoolgoers have vowed to have a piece of the music industry's cake, and that is why they are constantly leaving an impressionable mark in the everchanging industry.
For years, Nikita Kering was touted as one of the most outstanding teens in the country. The singer, songwriter and performer's career has been on an upward trend. The 19-year-old recently won two Afrima Awards.
Another teenager that has shone all through 2021 is rapper Sylvia Saru, aka Ssaru. The 19-year-old came into the limelight when her freestyle single, Nyama went viral.
Many parents are now realising the arts are an industry their children can excel in and earn a living. This is why, unlike yearyear, they are allowing them to get into music, dance, acting and content creation, among other genres of art.
"I believe you can excel in anything you do as long as you are passionate, and put your mind to it. When my son started school, I tapped into his talent. Starting early also made him understand the difference between books and talent. Over the years, we have been able to explore so much, even as his interests keep changing. I will always support my child as they get to discover the world, who they are and their interests," shares TV personality Aisha Wanjiku.
However, working with teenagers is not always easy. "Managing a minor, especially a teenager is quite demanding. One has to accompany them to the recording studio, for interviews and video shoots. This is financially draining and tedious. Do not get me started on the mood swings," says Vusha Canam, artiste manager, video producer and mentor at Maliza Umaskini Records.
Some outstanding youngsters of 2021 include:
Trio Mio
Mid-lockdown, Kenyans did not have much to keep their spirits up, and then came the music shining light – Trio Mio.
The 17-year-old, then a viral star on social media courtesy of his bursting freestyle and innocent tone was talking big, commanding language effortlessly, and surprisingly not spewing a word of vulgarity in his delivery.
One year down the line, Trio is one of the most outstanding teenagers, musically speaking. Following in the steps of big brother, Bigting AP, Trio has made a name for himself and become a household name.
Persistently, he has continued churning out various videos and rap music content with ease, an art that is hard to come by nowadays in an era where rap music's potency is becoming extinct. He is talented and exudes rapping prowess, fearlessness and maturity - qualities that have made him stand out.
Shanah Manjeru
Following in Nikita's footsteps is 13-year-old Shanah Manjeru, she made history when she emerged the youngest music act to ever win at AFRIMA Awards. The teenage singer clinched the Best African Female Artiste in the Inspirational Music category at the 2021 edition. Shanah has a powerful musical voice. She sings with conviction and passion and is an inspiration to many. The bubbly songstress got in the public eye when she released her song, Destiny at the age of nine.
Lamar Munene
Ten-year-old Lamar Munene is the son of celebrated TV personality Aisha Wanjiku. Lamar is an award-winning actor, runway and commercial model. He has featured in several TV commercials and strutted the runway a couple of times. Lamar recently bagged the Best Actor in a TV Show award during the Africa Kids Awards 2021.
"At a young age, I taught Lamar the importance of both school and talent. He is able to differentiate the two and can adjust in both environments with quickness. He knows when to pick a book and study, and when to drop everything and pick up scripts prior to production. He is able to give both worlds his best," says Aisha.
Sometimes parents and talent managers are exposed for mismanaging children, something Aisha speaks on. "One should be aware of the end goal. My son is set to start off life at the age of 21, all set up with his payment from jobs he did from the age of three. Most parents use these payments to pay for the child's basic needs, forgetting it is their duty to be a provider. This equates to child labour and abuse. Some casting directors also think children should be paid less because wana fanya nini na hizo pesa zote," she says.
TT COMEDIAN
TT Comedian has been entertaining Kenyans through his comedic skits. His YouTube channel was the most popular non-music channel in the country this year according to YouTube's statistics. The five-year-old topped in three categories: Most-watched Non-Music Video, Top Creator and Breakout/Fastest Creators. This was no mean feat as he beat big names like Churchill and Eve Mungai.
Blessed Tugi
Like father like son, Tugi is the son of popular comedian Timothy Kimani alias Njugush and Celestine Ndinda. Tugi has been upping his craft as a YouTuber since he was a toddler. In December last year, Tugi was awarded the YouTube Creator Award, popularly known as the Silver Plaque after his channel surpassed the 100,000 mark. Tugi being Tugi takes on everyday issues in a comical way.
Shanty Flames
Agnes Wanjiru, best known as Shanty Flames is a teenager rapper, recording and performing artiste born and raised in Nairobi's Kibera slums. The 15-year-old began her music journey at the age of 10. At the time, she was performing in church.
Shanty is a versatile artiste, making a name for herself in Genge and hip hop circles. She was known by fans for the first time when her Shamra Shamra refix song went viral. She recently featured Khaligraph Jones in Odinare.
Dantez 254
Teen star Daniel Simiyu aka Dantez 254, the sensational rapper behind the Kuna Kichwa and Alaah Gengetone hits has been on top of the game.
At 14, Dantez made headlines when he landed a lucrative deal of Sh60 million when he was signed under Maliza Umaskini Records.
"Children or minors are not signed directly, so in his case, the mother is his custodian. We not only do talent, but a mentorship programme that gives guidance to our artistes on what can help them now and in future," says Vusha.
Despite dropping bangers back to back, something seemed amiss this year after Dantez 254 refused to go back to school, an issue the management stable did not take lightly. They threatened to pull out of the deal. "From the start, we gave him an ultimatum - he has to do his best in school in order for us to play our part in making sure his music goes far and wide," adds Vusha.
Related Topics