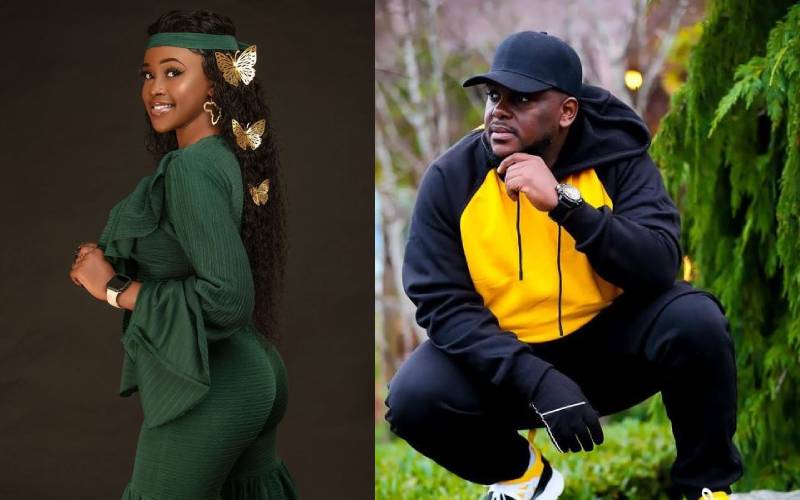 One year after she was signed by international music recording stable Universal Music, 19-year-old Kenyan singer Nikita Kering' took Africa by surprise when she was voted the Best Female Artiste at the All Africa Music Awards (Afrima) 2021.
She also emerged the Best Artiste, Duo or Group African RnB and Soul.
The Never Let You Go singer was the shining star during the Afrima awards held in Lagos, Nigeria.
She had been drawn against Africa's big music names, among them Wizkid, Adekunle, Djodge, Elaine, Zuchu, Rosa Ree, Oxlade and T'neeya.
Since she won the New Artiste of the Year category during the Pulse Music Video Awards (PMVAs) 2018 to become the youngest winner, Nikita has been rising steadily.
Her singles Never Let You Go, Where You Been, Forget, Crossing Lines, Happy With You, Awesome, Better than Ever and Ex, most off her album A Side of Me, have become big sellers locally and internationally.
"It's something that makes me very happy; it encourages me to keep working harder. It lets me know that there are people around Africa and around the world listening to my music,". This makes me very happy, and encourages me to work even harder than I am," she said after the win this year.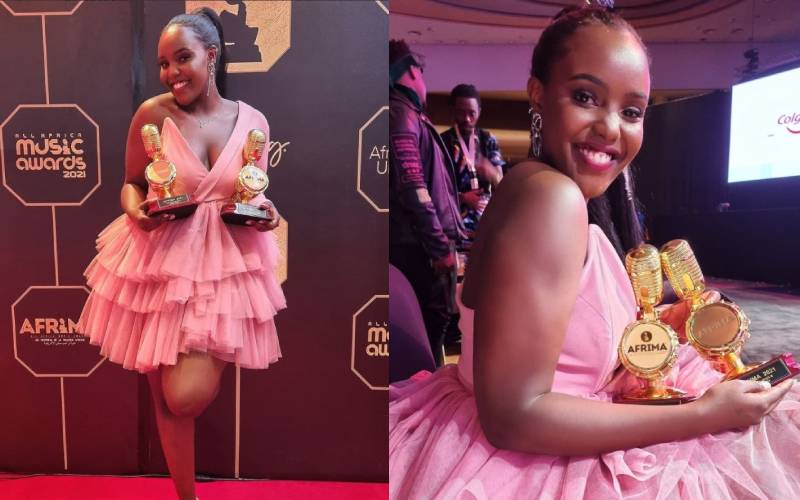 "When I got nominated, I realised that Afrima wasn't just about picking the artiste with the most views or the most famous artiste. They were really looking into the art of the artistes, understanding where we are coming from, something you don't find in many places. I'm just happy that they are able to see a real artiste from afar and give them a platform," Nikita said.
Nikita wasn't alone. A lot of focus was directed at 13-year-old singer Shanah Manjeru who became the youngest winner of the awards.
The sensational young star emerged the best in the Best African Female Artiste in Inspiring Music beating worthy competitors Ada Ehi (Nigeria), Afrie (Uganda), Eden (Ivory Coast), Kamo Mphela (South Africa), Montess (Cameroon), Nata (Sierra Leone), Noel Nderitu (Kenya), Ruth Asong (Cameroon), Diana Hamilton (Ghana) and Kelly Khumalo (South Africa).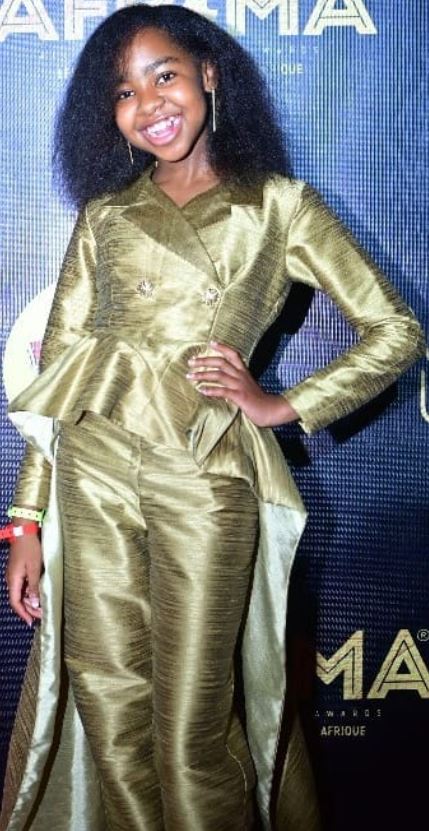 Azziad Nasenya, a popular influencer and content creator, also did the showbiz industry proud after her star shone internationally.
It was a milestone in the career of the girl, who doubles up as a radio host, as she was nominated in the African Social Star category of the E! People's Choice Awards. Since 1975, the American awards show has been recognising people in entertainment through engaging fans who vote for nominees online.
The Tik-toker had been nominated alongside other African social media influencers like Lasizwe (South Africa), Mihlali Ndamase (South Africa), Falz (Nigeria), The Oddity, Witney Ramabulana (South Africa), Tyra Chikocho (Zimbabwe) and Boity Thulo (South Africa).
Azziad emerged second during the awards won by Tyra Chikocho. The ceremony was held in Barker Hanger in Santa Monica, California.
"Thank you to all my supporters, my online family. I am truly honoured and humbled to have received overwhelming support to emerge runner-up for the African Social Star 2021, E!" Azziad acknowledged after the announcement.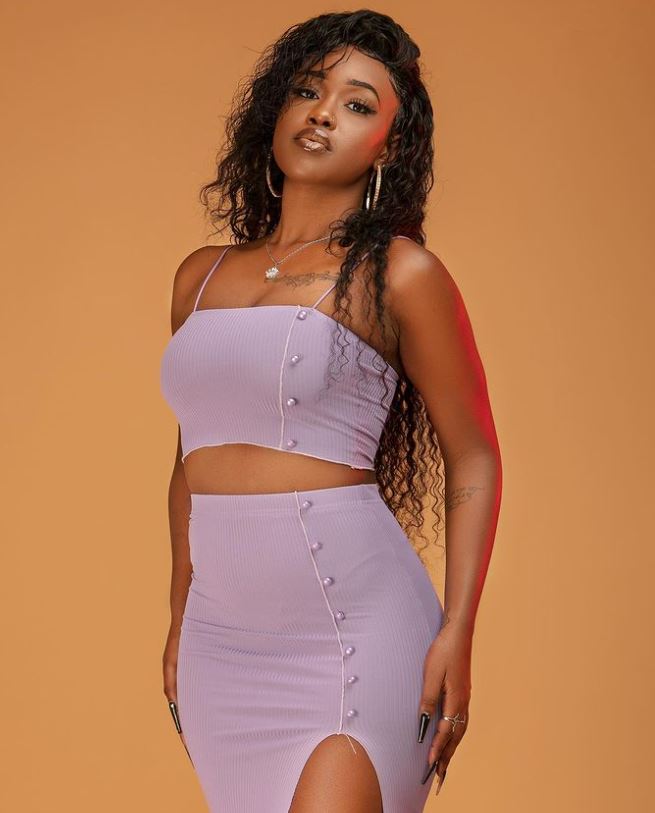 It wasn't the first time Kenya was associated with E-People's Choice Awards as last year, Kenya-based South African content creator Elsa Majimbo won the crown.
It was a year that saw the re-emergence of Kenyan rapper and creative entrepreneur Nonini whose Mgenge2Ru apparel gained ground in the US, buoyed by the music concerts he held there.
A pair of his limited edition leather shoes was going for about Sh24,000. Other merchandise that became the craze among his US fans include designer caps, suits, hoodies and wooden watches.
Nonini designs
Nonini, real name Hubert Nakitare, moved to the US about mid-year. Three months ago, he announced his latest design, a unique and limited edition shoe wear in which he has collaborated with Italian master-crafts AliveShoes.
Through its founder and CEO, Luca Botticelli, AliveShoes, certified Nonini's designer shoes for distribution and sale, making him the first Kenyan to achieve such a feat.
The announcement came days after Nonini and his team met the Floyd Mayweather African team in Las Vegas to discuss collaborative ideas they can work on touching on the apparel business.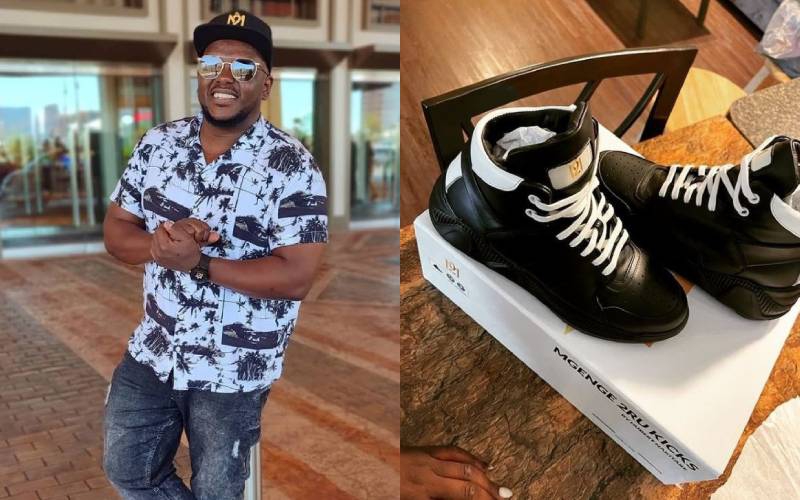 KayCyy Pluto was another one from the hip-hop world who Kenya on the global map this year.
After almost two years of working with American rapper Kanye West on his latest album Donda, KayCyy, real name Mark Mbogo, was finally featured on the album's track number 16, titled Keep My Spirit Alive.
Sharing the news on social media, the 23-year-old rapper who couldn't hide his excitement said he was honoured to be part of the 27-track anticipated album, having learnt so much from Kanye.
"Two years of working on an album ... learnt so much around the genius and I'm so honoured to have been a part of it! God is great," wrote Pluto.
Back to Kenyans making their way in the world of fashion, we meet Kim Wakesho, a Kenyan designer living in Switzerland and whose apparel KimWakesho became a major hit in Europe this year.
"I have been working on producing a world-class design that would compete with the biggest names in fashion and this was my year of breakthrough," Wakesho, whose family comes from Taita Taveta, told The Saturday Standard.
Related Topics