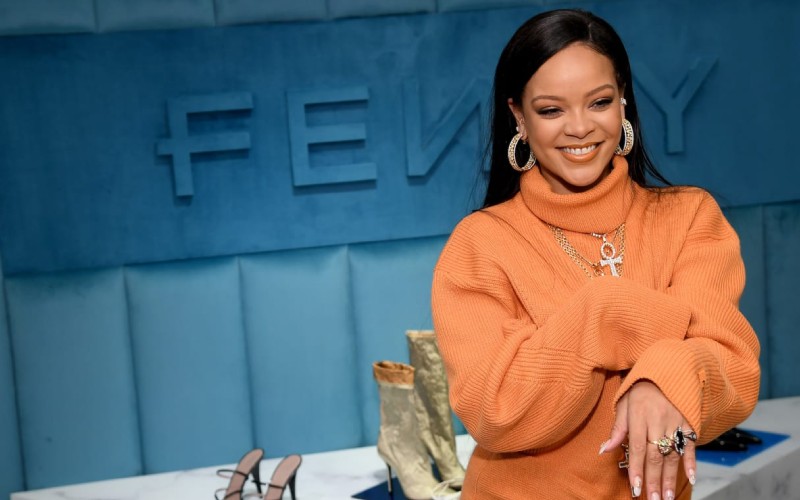 Early this month, billionaire beauty mogul, Rihanna made the announcement on her social media pages that her beauty brands would be coming to Africa.
"I have been waiting for this moment! @fentybeauty & @fentyskin are finally dropping in AFRICA!!! Botswana, Ghana, Kenya, Namibia, Nigeria, South Africa, Zambia, Zimbabwe… we coming at ya May 27 and that is just the beginning!" Rihanna wrote.
The brand enters a competitive local beauty and cosmetics industry valued at Sh100 billion, according to the Kenya National Bureau of Statistics.
The sector is fast-growing, moving up by 400 per cent from Sh26 billion in 2014 to its current value by 2018.
Africa Business Pages reports that major cosmetics companies have been increasing their sales in emerging markets like Kenya.
Along with sharing the pie with available international cosmetic brands, Riri's Fenty comes in to join some local celebrity cosmetic lines in the country.
Suzie Beauty by beauty entrepreneur Suzie Wokabi was one of the first locally manufactured cosmetic brands in the country. It was launched in 2011 and grew exponentially within the next few years.
The brand was acquired by Flame Tree Group, a Nairobi securities-listed manufacturing company. Wokabi reportedly made Sh45 million in the 2016 deal.
There is also the YouTuber and content creator Joanna Kinuthia's line, Joanna K Cosmetics, which was launched in 2018.
Socialite and social media personality, Huddah Monroe also dipped her toes into the cosmetics scene, launching Huddah Cosmetics in 2016.
However, the issue of counterfeit products is one that Fenty Beauty might have to fight off in local scene, considering the number of faux products making their way into beauty shops.
The Anti-counterfeit Agency estimates that one in every five products sold in the Kenyan market is counterfeit and close to four million Kenyans are using counterfeit products, posing a serious threat to their health, security and the economy of the country, according to a 2019 report by the Kenya Institute of Public Policy Research and Analysis (KIPPRA).
"I have seen women abuse pharmaceutical products, applying dangerous creams on their skin and Fenty is here to provide a variety of quality products," said Linton's Beauty World founder, Dr Joyce Gikunda during the launch.
The nine-time Grammy Award winner is not only celebrated for her vocal ability and musical genius.
In 2018, she set her sights on the lingerie world with the launch of Savage X Fenty. The world welcomed her body-inclusive concept, and women of all sizes and shapes could finally feel sexy and beautiful in a luxury lingerie brand.
That business moment seemed to be a wake-up call for renowned brands like Victoria's Secret, who upped their game to cater to the interests of all body types soon after.
A year before, Riri had already secured herself as a top businesswoman, launching cosmetics brand, Fenty Beauty.
One of the main concepts the brand stuck to was the inclusivity of all skin tones. The move revolutionised the cosmetic industry globally. It finally meant dark-skinned people could find tones that suited them perfectly. The same goes for the fairest-skinned people, even those with albinism, who could now get glammed up with full faces of make-up that actually matched their tones.
Rihanna's beauty campaign was a game-changer that shed light on what had been painfully lacking in the beauty industry for years - inclusivity of all skin tones.
"This is far from a 'celebrity beauty brand', and diminishing it as such is to ignore the state of the beauty industry pre-Fenty. From unrealistic beauty ideals to the blatant lack of representation reflected in campaigns and product offerings, the beauty industry's relationship with diversity was problematic at best," Vogue Magazine reported in its piece How Fenty Beauty Changed the State of Play In The Industry.
Vogue added: "The (now legendary) opening gambit was a 40-strong foundation range (since expanded to 50) that included shades for everyone and a marketing campaign that was as diverse as they come. The brand reportedly made $100m (Sh11.6b) in just over a month."
Sandy Saputo, the chief marketing officer at Kendo Brands, which includes Fenty Beauty told Think With Google that Rihanna's beauty campaign marked "the first time underrepresented, underserved women and cultures were featured in a global prestige beauty campaign."
"In our first year of business, Fenty Beauty became the biggest beauty brand launch in YouTube history, drove huge success commercially, and was named one of Time Magazine's best inventions of 2017," she said.
Related Topics