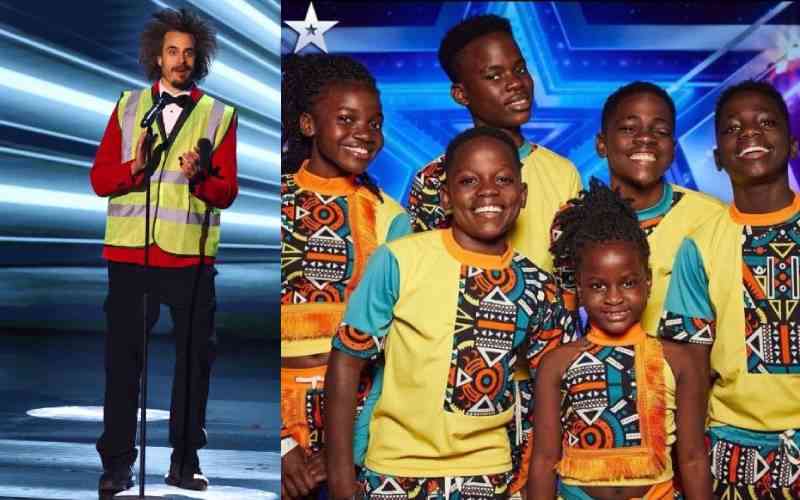 Norwegian comedian Viggo Venn emerged as the victor in the intense finale of Britain's Got Talent 2023, narrowly edging out the remarkable Ugandan dance group Triplets Ghetto Kids.
Although the Ghetto Kids fell short, their journey throughout the competition captivated audiences. On June 4th, 2023, the grand finale unfolded, showcasing the cream of the crop from this season's edition.
Among the finalists were Ghetto Kids, Malakai Bayoh, Duo Odyssey, Musa Motha, Amy Lou, Viggo Venn, Olivia Lynes, Travis George, Cillian O'Connor, and Lillianna Clifton.
The Ghetto Kids had already made waves in April, capturing headlines when they received the golden buzzer during Britain's Got Talent's much-anticipated return.
The group's very first audition left a lasting impression on Italian choreographer, ballroom and Latin dancer, and television personality Bruno Tonioli. In a show of admiration, he bestowed upon them the Golden Buzzer, propelling them forward in the competition.
Dancing on a stage specially designed to resemble a traditional Ugandan village, the Ghetto Kids delivered a performance that will be etched in viewers' memories during the semi-finals.
Their dynamic and captivating choreography garnered global attention, ensuring their spot as the first act to advance to the finals.
In the end, Viggo Venn claimed the coveted title of Britain's Got Talent 2023 champion, taking home a substantial cash prize of £250,000 (approximately Sh43,000,000).
13-year-old dancer Lilliana Clifton secured second place with her astounding talent, while 14-year-old magician Cillian O'Connor earned the third spot on the podium.
Founded in 2014 by Daouda Kavuma, Ghetto Kids is a music group composed of children hailing from the Katwe slums in Kampala, Uganda.
The group rose to prominence after their mesmerizing appearance in Eddy Kenzo's captivating music video for 'Sitya Loss', capturing the hearts of viewers worldwide.
Embracing their roots and proudly acknowledging their upbringing in the Kampala ghettos, this talented ensemble adopted the name 'The Ghetto Kids', symbolizing their authenticity and honoring their background.
Currently comprising 30 children, the group continues to inspire with their passion for music and dance, leaving an indelible mark on the world stage.
Related Topics