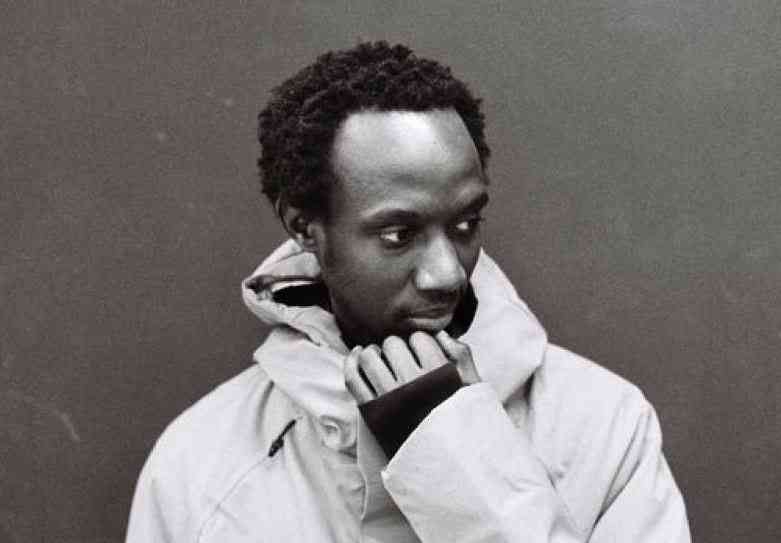 A few months ago, I visited the Mist club in Westlands to see Nyokabi Kariuki and KMRU perform. I was familiar with Kariuki's catalogue, and her eclectic genre of music described as 'African Art Music', but I was unfamiliar with KMRU's work.
I had surmised that like Kariuki, KMRU was a producer and musician, but I was unprepared for what I heard during the set. Her instrument was a seriously stacked DJ set, but what came out of the speakers was like nothing I had ever heard in Nairobi.
It could only be described (by me at least) by waves of eerie sound effects, like something you would hear in a science fiction movie right before a monster or alien burst onto the screen.
The sounds themselves took a long time to be deciphered by myself; some sounds were field recordings of non-musical sounds from everyday life, which were edited or manipulated digitally. Others were recorded instruments, and more still were computer-generated sounds and synthesisers.
It is rare to attend a music event outside of a classical music ensemble where people are not busy chatting away or dancing furiously, but the entire audience at this event sat in pin-drop silence, listening to KMRU's unique sounds.
The man behind the music is Joseph Kamaru, a self-described sound artiste. After completing a music technology undergraduate course at Kenyatta University, Kamaru is now studying for his Masters in Sound studies in Berlin.
I had the pleasure of interviewing him and was pleased that I was not too far off the mark in trying to describe his music.
"It is like watching a film, but just with the sound and removing the visuals," he said.
The artiste said that is hard to find or pinpoint the actual words to describe his music, which people sometimes call ambient music.
"It sounds like background music, meditative and soothing - this was something I was trying to run away from. There is also experimental, which is just exploring this sound from a different mindset like this unconventional way of processing sound," he said.
Experimental is the best way to describe KMRU's medium. Many traditionalists or purist musicians may even argue that KMRU's work is not necessarily music to begin with, as he states that much of the recordings that feature in his compositions are not rhythmical, nor do they have distinguishable notes or metres.
KMRU began his practice as a conventional musician, playing the guitar and singing. From there transitioned into electronic music, where he composed songs using computer-generated sounds rather than live instruments. This is arguably the beginning of his unconventional and certainly in Nairobi, unprecedented experimentations with music.
"Eventually, it transitioned into electronic music, which made me think of sound through using the computer as like the instrument, which for me was unusual. I consider myself a sound artiste because my practice stems from thinking of sound more in a musical but also a musical way," he said.
At the root of his experimentation appears to be an inquisitiveness as to what constitutes a piece of music as opposed to random sounds.
He began by simply recording sounds from his surroundings on his iPhone, and later purchased a zoom recorder with which he used to collect field recordings around his home in Rongai.
"I got deeply into this, and at some point through research and listening to music, I was like you can make music which is just sound; it is not rhythm, it is textual and has a narrative and I did not know people in Nairobi doing this in 2019/18. I was always like 'should I play this because it sounds weird,"' he said.
He began introducing these sounds into his DJ sets around Nairobi, and KMRU himself observed the confusion and intrigue amongst his audience during his shows.
"There were a few gigs I played in Nairobi where I was deejaying then I introduced these sounds, and I would see people would listen and there was a weird contrast because people were like what is this, not music, it is not danceable, it is not something we are used to."
KMRU's unorthodox compositions are certainly not popular dance music, nor are they conventional musical pieces by any stretch.
His compositions are thoroughly cerebral and conceptually dense, and his entire practice begs the question of not only what constitutes a piece of music but also why we listen to music in the first place.
Upon leaving his show, I found myself wondering what message his music is trying to convey.
"My practice is the appreciation of being able to listen. In Nairobi, you can listen to rhythm and dance, but things seem so hurried. Whereas time to pause and listen to these sounds could impetus something, being able to hear 500 people silently listening to this music and doing this in Nairobi is special," said KMRU.
In contrast, despite the self-described 'weirdness' of his work, KMRU's performances are thoroughly enjoyable as they allow you to actually listen.
Related Topics