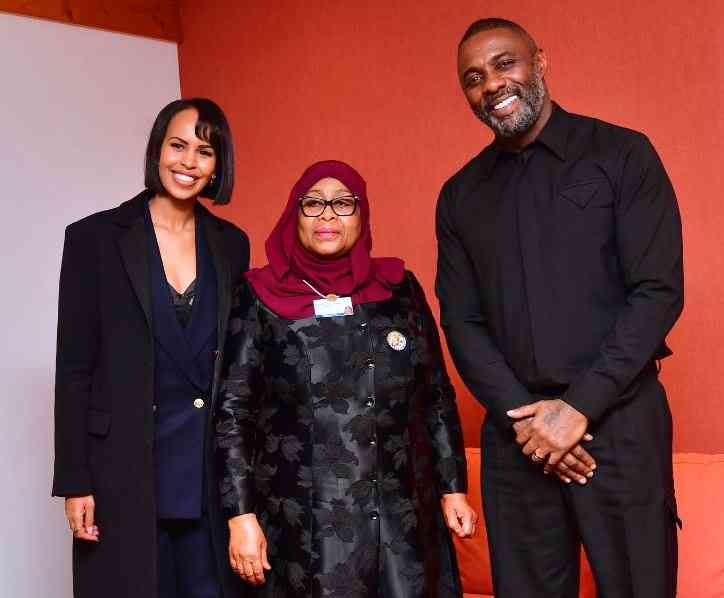 British actor Idris Elba, who has a net worth of $40 million, plans to invest in a major film studio in Tanzania, according to Zuhura Yunus, Director of Presidential Communications.
The news follows a recent meeting between Elba and his wife, Sabrina, and President Samia Suluhu Hassan at the World Economic Forum in Davos, Switzerland.
If successful, the project could have a positive impact not only on Tanzania, but on Eastern and Central Africa as a whole.
"Discussions on the project have just begun, and if successful, the project will help not only Tanzania but also Eastern and Central Africa," said Zuhura.
The 50-year-old actor, known for his role as Nelson Mandela in the film "Mandela: Long Walk to Freedom," is not only interested in making more films in Africa, but also wants to help develop the film industry on the continent.
He recently starred in the film "Beast," which was shot entirely in South Africa, and is paving the way for more major films to be produced in Africa.
In addition to acting, Elba has also made a name for himself as a musician and DJ, performing under the moniker "DJ Big Driss," and has produced several albums and film scores.
He was named one of Time's 100 Most Influential People in the World in 2016, and his films have earned over $9.8 billion globally, making him one of the highest-grossing actors.
Related Topics