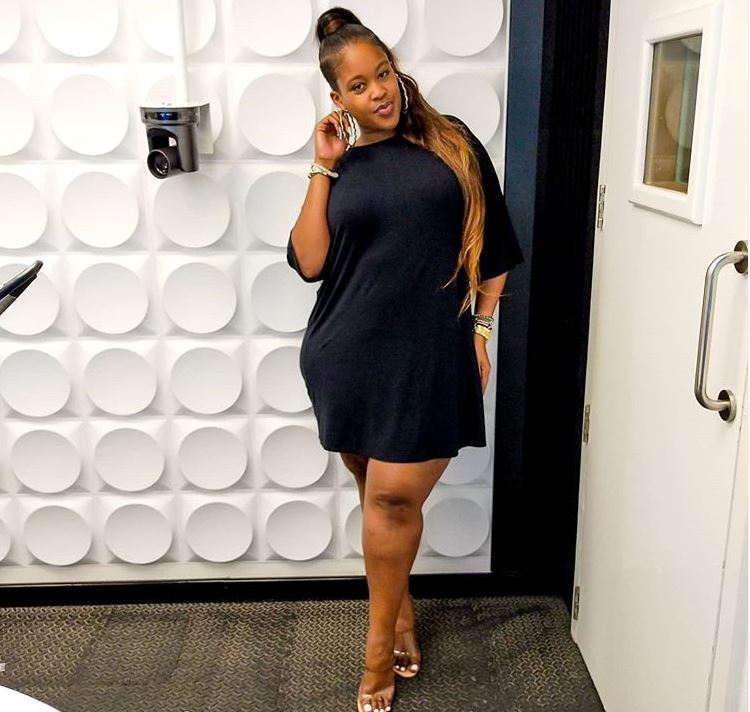 This Friday, pulsers have already made plans for the long weekend. In and out of town, at lounges and parks, at clubs and restaurants, there are parties lined up to Monday evening. Posters have been shared, and posts retweeted. Monies have been secured and tickets pocketed. It is on!
But look closely in the posters and a new crop of showbiz players have crept up – hosts.
Events are no longer confined to DJs, artistes and MCs. In the era of social media post lockdown, 'hosts' are now the in-thing, taking over all duties that were previously managed by event organisers and club owners.
"What do these hosts do?" asked a reveller, as the DJs introduced the hosts of the night, with cheers and claps from the crowd. "Ana perform?" She asks in jest, making fun of the growing trend.
"Hosts guide the event," says veteran artiste, bespoke tailor, and now hype-man Fundi Frank, when we reached out. "Plus, in this era of social media, they are the influencers that bring people to events."
According to Fundi, who made an appearance as a celebrity at Zipang Lounge on Mombasa Road on Wednesday, hosts take over everything that a DJ cannot do.
"Anything that involves the microphone. Birthday cake cutting, announcements, big ups, announcing performances… the DJ plays and the host talks," he says.
"To be a club host or influencer in gigs of course one has to have the experience kwa ground… not only on social media," says Jay Ranking. "I have been in the game for six years, doing club promotions and gigs."
"My role as an influencer or a club host is to make sure I bring some hype to the happenings of the event of that day... tag my crew or a few people who are spenders to push the sales on my side as a host and also boost the club's rates for that night. I also bring hype to the event with beautiful sexy ladies who know how to party and you know, have some good time," says Jay, the 'Number 1 Club Promoter', as he refers to himself.
He was in Kifaru Place on Mombasa Road at the weekend, active in The Tunnel on Wednesday for the Midweek Reggae Plan, at XS Millionaires on Baricho Road, and The Rabbit Hole on Enterprise Road.
"It is my field of work and I would say it is what feeds me and sustains my company. It is lucrative; I see a lot of youth joining the wave of influencing and hosting. It is something good way for the Kenyan entertainment industry," says Jay.
As we have a chat, we get into the not-talked-after details of payment, and he gets frank about what he takes home.
"Speaking for myself, though I won't mention the specific figure, let us say club hosting or influencing can get you Sh15,000 to Sh20,000 (per night)."
He elaborates that it is easier to approach a club if you have the social numbers and experience and you can prove it.
Nanjie Galgalo
The former KQ employee has become a household name, hosting events at, among other places, Zipang on Mombasa Road. She posted with captions like "Form ya weekend ishajipa! Introducing DOPE FRIDAYS Brunch with your beautiful and amazing host, ME" or "Come thru and let us have a good time, yktv!" When not setting standards and fighting trolls on Twitter, she is currently retweeting the Afro Vasha event posters on the platform.
Sparky Nderu
Before the popular Moran Lounger on Kiambu Road stopped being the place to be, Sparky Nderu was like furniture, glued to the joint and filling up the place's social pages with models, DJs, other celebrities, and revellers. Just last weekend, he was in Mombasa as a 'host' at the Hunter Cider Amapiano Tour.
Miss Barakeilla
You must know her, you definitely do. She is the one with the dress, that one dress that caused a hullabaloo sometime back. The one with a 'glaring' slit. Well, she is bubbly, has an electric smile, and is one of the most visible 'hosts'. From Fridays, she is at DNM Events Park, or Forty40 in Westlands, and she will be a host for a New Year's gig at a joint opposite the Two Rivers Mall.
Kamene Goro
Witty, pretty and coated with a bubbly personality, the radio breakfast show host boasts over a million followers on Instagram, making her one of the most sought-after nightlife hosts. She is regularly at Quiver Lounge on Thika Road, with DJ Lisney on her side, as she sips the night away, with interludes of talking and hyping the crowd.
Eric Omtere
The Mombasa showbiz personality, who moved from a newsmaker to a budding DJ, is one of the go-to hosts at the port-side city. He says the work comes with extra responsibilities to keep clubs alive even on cold nights. "Being a host can vary. You can be the MC, or just someone organising a theme night to promote the dead nights of the club and, thus, boost sales," says Omtere. He adds, "A host should be a person mwenye ana crowd (friends and fans behind his brand), influencer or a marketer." A straight shooter, he dives into the monetary aspect of being a host. "There are upcoming hosts who prefer taking Sh10,000 as they are still growing and building their brand. But if you are well established, you can charge between Sh30,000 and Sh100,000 per night," says Omtere. "I charge Sh30,000 per night as a host, influencer, marketer, and DJ if the club is small but I can stretch to Sh50,000 or Sh100,000 depending on the club."
Lenza Tom
Fairly new to the game, Lenza is quickly learning the ropes of the business and applying them. Armed with a growing fanbase of more than 12,000 followers, Lenza says she charges between 100 and 200 dollars a night as well as meals and drinks of her choice. "I own the night and I invite my friends to dress up, show up, and party with me. Elegance is key to be outstanding here," she says, affirming that interacting more with new friends keeps her numbers high.
Jojo Darkskin Magero
An experienced showbiz personality, she brings along her events and marketing expertise and merges it with her A-team. "Influencer marketing is a form of marketing where we reach out to the target market by interacting with them via our socials and at the venue as well," she says.
Related Topics