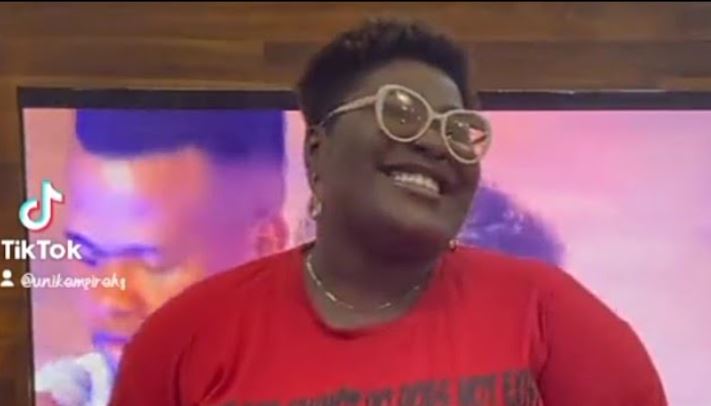 The latest hit single by a celebrated Nigerian artiste Judith Kanayo alias Judikay is all the craze in Kenyan churches and social media platforms led by video-sharing social network TikTok.
Released late last year, off the singer's Man of Galilee album, Omemma, the inspiring praise song has become one of the popular ring back tones with Instagram users embedding it on their Insta-stories as their background tunes. A dance challenge has also been created around the song and Tik Tok users in Kenya are now leading the challenge so epic you'd almost think the song was released yesterday.
Since Kenyan worship centers re-opened after a long closure period orchestrated by Covid-19 pandemic health restrictions, Omemma has become the new favourite especially among modern-day charismatic movement churches.
Leading Nairobi worship centers such as Winners Chapel, Christ is the Answer Ministries (CITAM) as well as Mavuno in Athi River, Machakos County, have their youth services dancing to the Omemma tune as the trendy new cool.
Almost garnering six million views on YouTube, the Omemma video comes with an infectious dance move and a catch refrain.
"Omere mu mma, Omere muma, Omere mu mma (He has done me well, He has done me well, He has done me well)," the chorus goes.
"I never knew about this song until I saw the challenge on Tik Tok. It's a powerful song," comments one Celestine Wekesa.
"One year down and it is now a hit on Tik Tok and we are flooding here…Delay is no denial," follows one Christine Njeri.
Speaking to The Standard, Joyce Mbithe, a 26-year-old worshipper at Mavuno Church said she joined the song's Tik Tok challenge after all her friends decided to flow with the trend.
"I love the song. Almost everyone I know is jamming to it. I do love it as it speaks of God's unfailing promises and that way, I feel inspired in almost every aspect of my life when I sing it," says Mbithe.
Before Omemma, Judikay, who is both a gospel minister and worshipper signed under EeZee Concept, released another popular hit More than Gold featuring another celebrated Nigerian melodious gospel ace Mercy Chinwo, her of the Excess Love fame.
The graduate of Theatre Arts from the Redeemer's University, owned by Redeemed Christian Church of God in Osun state, Nigeria began by performing in her church, Christian Pentecostal Mission at a young age.
Related Topics