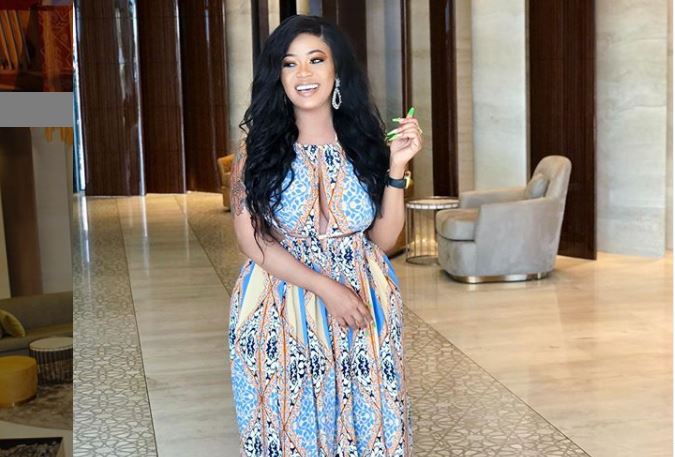 Socialite turned business woman Sidika Mung'asia, popularly known as Vera Sidika, has revealed her cosmetic surgery's details. Speaking at an interview, the former Nairobi Diaries actress revealed that her breast surgery which included silicone implants cost her an eye-watering Sh2 million in Beverly Hills in the United States of America a few years ago. Justifying her quest to have the surgery, Vera disclosed that she went for the implants to make her body proportional because she used to be thick with a flat chest.
"I wasn't proportional…I used to be thick but not proportional, so I just decided to be proportional and added my boobs. On the upside I don't have to wear bras anymore. It cost me $20,000 (Sh.2 million) at Beverly Hills. They are actually good," she said.
The CEO of Vera Beauty Parlour told Comedian Jalango that the procedure does not affect her breast tissues as she is very much capable of breastfeeding, should she conceive.
"They don't interfere with your breasts as you can still breastfeed. The breast has like a ka-pocket that is empty, so they normally put the implant in that pocket, so it doesn't interfere with anything in your breasts" shared Vera Sidika.
ALSO READ: Vera Sidika drunk in love as she states, 'I am no longer a socialite'
Asked whether she has ever done surgery to increase the size of her butt, Ms Sidika defended herself, saying she has been thick since her high school days.
"I grew up with (Booty) that but I had a problem showing it off because I used to feel fat…but when I came to Nairobi I just decided to live my life and started wearing short dress, showing my curves and now people will appreciate it and that's when I started embracing it. I started liking the attention… I have never added my butt" said Vera.
Vera Sidika recently disclosed that she has permanently moved her beauty parlor business to the coast. She said that she had set base at a posh maisonette in Nyali, Mombasa –three months after relocating from the capital.
In an exclusive interview with Standard Entertainment & Lifestyle, the socialite turned entrepreneur said that the new parlour is the epitome of luxury.
ALSO READ: Vera Sidika explains why she has moved to Mombasa, eyes leadership
"The new hair and beauty parlour and spa is all about glam, best customer service delivery and privacy. That is why this launch will be all that. Expect to find your favourite celebs and politicians here as, besides the usual services, we will also be giving VVIP services for such people who always seek privacy," she added.
Vera's beauty parlour was previously located in Western Heights, Westlands, Nairobi. She launched it in June 2018. Speaking at an interview during the launch, Vera said she was optimistic about the business and said it would be a very successful one.
Related Topics