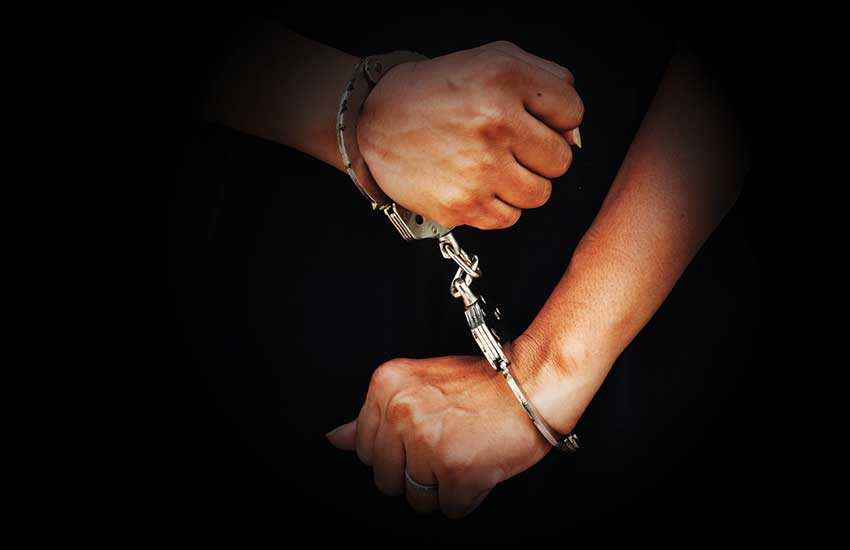 A man was on Friday, June 28, arrested in Hamirpur district, Uttar Pradesh, northern India for bludgeoning five family members to death using a hammer.
According to NDTV, the man, Nafees, killed his 85-year-old grandmother, wife Roshni (25), daughter Aliya (4), niece Roshni (15), and Raees (27) over property.
A senior cop Hemraj Meena told the outlet that Nafees' father Noorbaksh stumbled on the gruesome murder on returning home from a wedding.
"Nafees's father Noorbaksh had gone to attend a marriage function. He informed police after returning from there. The hammer used in the crime has been recovered. Nafees had confessed to the crime and stated that the property was the reason behind it," said Hemraj Meena.
Delhi
The killing comes days after another man was arrested in Delhi for allegedly killing his wife and three children inside a house in Mehrauli using a grinder stone.
According to Khaleej Times, Upendra Shukla was smoked out by neighbours after his mother knocked on the door of his room and got no answer.
When neighbours broke the door, they reportedly found the bodies in a pool of blood and called the police.
"The accused has been arrested. He is said to be under depression, but only medical reports will clear the situation,
"Shukla is a teacher. We found a note on him saying that he had murdered his family but it gave no reason for the crime," said Vijay Kumar, Deputy Commissioner of Police, South Delhi.
Related Topics