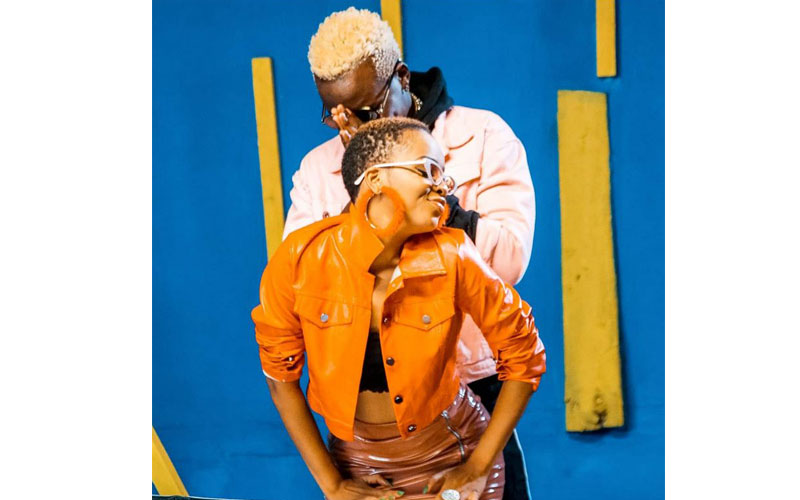 Kenyan musician Willy Paul and Tanzanian singer and song writer Nandy have lit social media with raunchy pictures.
Willy Paul posted photos on his Instagram of Nandy and him during a video shoot for their upcoming collabo.
In the photo, Nandy is bending over in front of the singer who is holding his hands together as he savours the moment. Captioning the photo, Willy Paul calls out the Tanzanian songstress saying he is not used to such poses.
"Mimi ni fundi mwenye Slow Motion, matendo yangu slow but kwenye motion.
@officialnandy sijazoea hivi.. tuwape basi!! Ama vipi mafans??" he wrote.
The two artists who rocked chats with their first collabo, Njiwa, are working on another collabo. From Willy Paul's comments, he reveals that they are about to release the new hit though he does not specify when.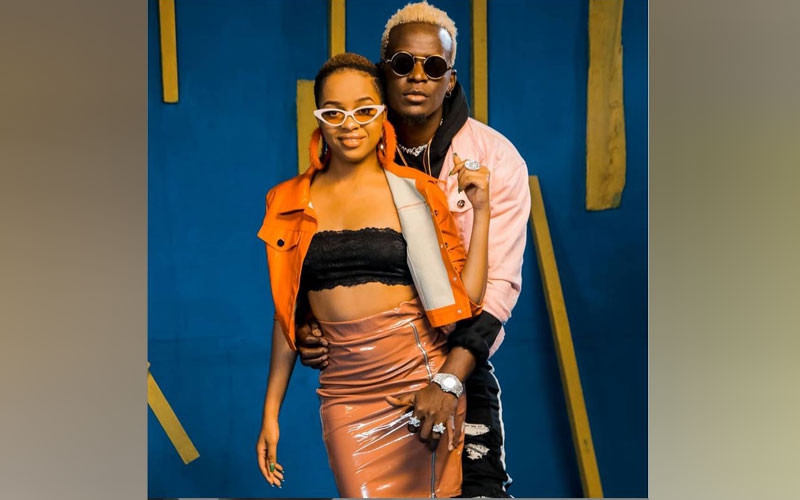 Reacting to the post, astonished netizens are now questioning whether or not Willy Paul is really a gospel singer.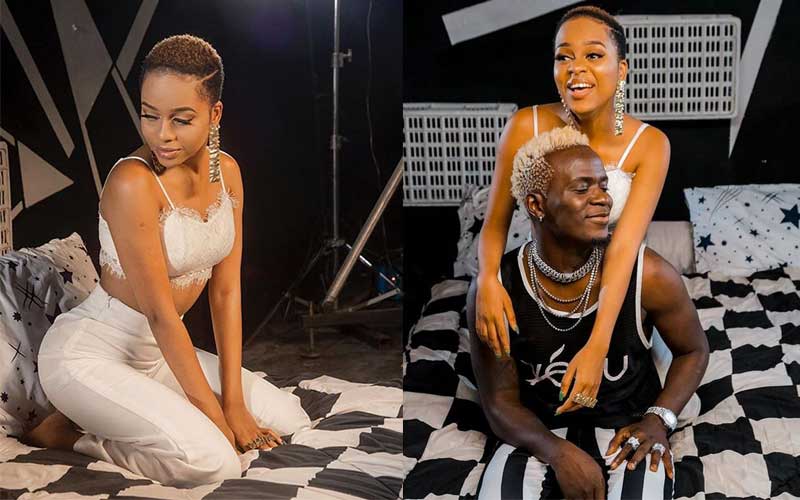 Here are some of the comments
emmywilsone willy willy.. Is nandi twerkwabudu for you? We waiting for that gospel
i.t.s.m.e.c.a.l.l.e.y Hii nayo inaitwa aje....twerkuabudu!???
mikeawalla Utaonea heaven viusasa tu
nandwai Willy Paul you will have the strongest thunder ever @ringtoneapoko umeamka ama bado unakamua ngombe zako 41,40 za kawaida ile moja iko hapa.
aisha_mnyaturu Ruge akiona
grahamekimani @ringtoneapoko uko na charger ya jackpin ndogo ????
lilnyabs Are u a gospel artist??
theorionnews Khai makeki
syrus_andasom Kaka @willy.paul.msafi sisi wa tz tuko ma ww ad last second. infact ukiwekeza katika mafans wa tz umewekeza utajir yaan bora sisi tusile but tuwe na Data za social media tutakusaport vyenye watu awajawaiona
ochichid Willy poze isn't a gospel artist.. He is an artist and a good one....the label gospel artist seems to be a contradiction with what he sings. Let him do his staff. He is a talented one. I would advise him to come clear he is an artist so that the so called faithful stop judging every song with the specs of a gospel song.
Related Topics