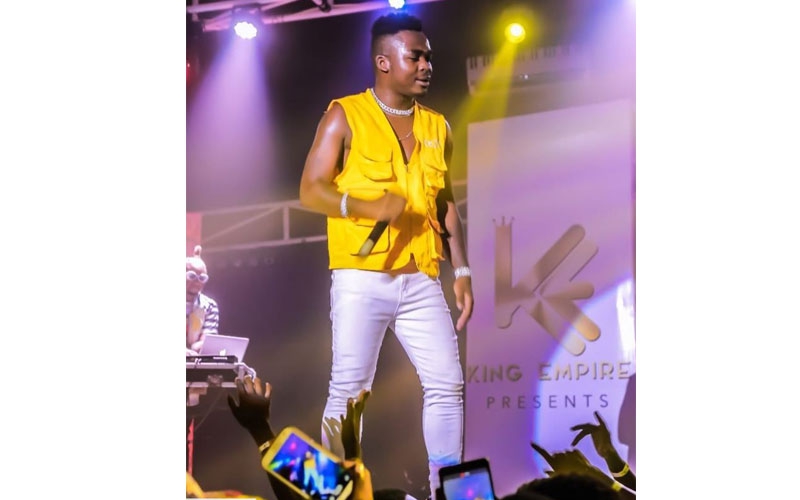 Popular bongo star Aslay Isihaka Nassoro known to many as Aslay was forced to cancel his show in Kenya over the weekend.
The Mhudumu hit maker took to social media to ask for forgiveness from his fans saying that he would not be able to perform on Saturday evening, as planned.
He further revealed that he was forced to cancel the Saturday show at the Kenyan coast after the organizers of the event failed to meet their end of the bargain.
"Nachukua fursa hii kuwaomba radhi mashabiki zangu wa Mombasa ninaowapenda sana. Nilitamani sana kuwa pamoja nanyi katika burudani siku ya ijumamosi ila kutokana na kutofikia makubaliano na waandazi wa show hiyo hivyo imenilazimu kugoma kufanya show hiyo kwa kulinda msimamo wangu na viongozi wangu kikazi zaidi. Nawapenda sana sana na naamini tutakuwa pamoja atapotukutanisha Mungu kwa mara nyingine. TUKUTANE NEXTDOR MIDA HII MASAKI," wrote Aslay.
This comes just a few days after another promoter left Tanzanian singer Harmonize stranded in Eldoret after failing to complete his total performance fee.
Harmonize didn't also perform in the event that later turned chaotic as fans demanded for a refund.
November is the hustle month and we are all about youngins making their money, and we need your help. Do you know of any young person in school/campus who is running a hustle that absolutely deserves to be celebrated? Drop us an email on: [email protected]
Related Topics