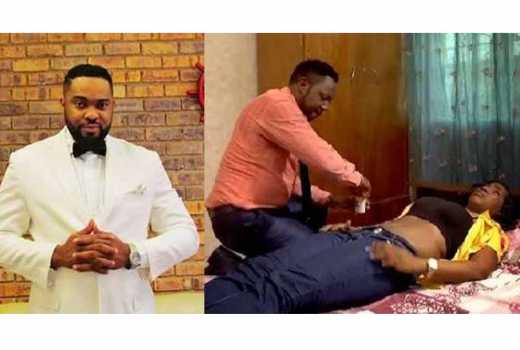 Police in Nigeria have arrested a clergyman who supposedly cures cancer by sucking women's breasts.
During an integration conducted by the Idimu police, Pastor Raphael Obi claimed he has cured a number of killer diseases by licking the breasts of women.
Popularly known as pastor sharp sharp, Obi was arrested for "alleged gross misconduct, suckling of women's breasts and engaging victims in marathon sex in the guise of deliverance" as disclosed by a local media in Nigeria.
Additional reports are showing that charms attached to dolls were also found at his residence and they are to be used as evidence against him.
Related Topics