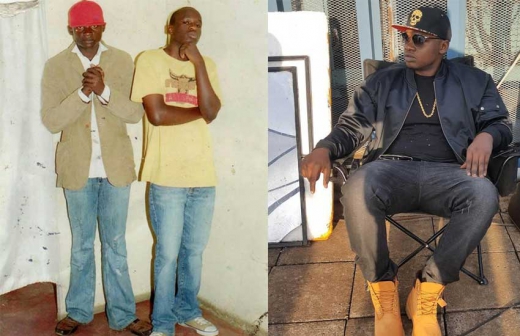 Like every artist who hustled their way up the music industry, photos of the struggle then and of them now continue to be a great source of inspiration.
Were it not for his face and swag, the photo of Khaligraph in an old brown blazer, flared jeans and a red baseball cap would pass off as another wannabe in the streets of Busia.
The old photo alongside his brother have left many in stitches and touched by his transformation after he posted it on his social media a few days ago.
''Ultimate ThrowBack Album Cover with My Brother @prophase_blak.'' He wrote.
The photo that garnered over 200 comments from fans, underground and popular artists shows how people appreciate the journey of life.
The rapper who released his new hit a few weeks ago titled 'Gaza' is enjoying much publicity as it surpasses 100k views on YouTube.
Related Topics