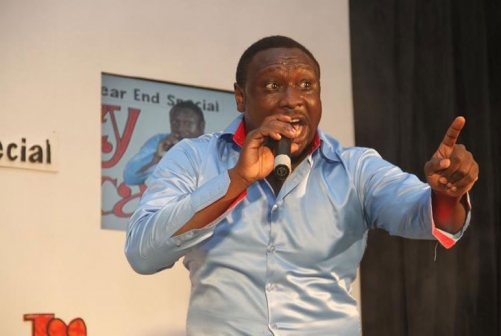 I joined Kenyatta University for a BA in Fine Arts in 1997. Fine Arts required thorough concentration with more than 65 per cent of it being practical. My favourite unit was Drawing. It was practical.
My least favourite unit was Statistics of Education, which involved a lot of calculations.
My favourite lecturer was Prof Prosper Taiwa from Nigeria. He had a passion for his subject, which he transferred to his students. My least favourite lecturer taught us Sculptures. He had a condescending habit of destroying students' sculptures for petty reasons; like not having a proportional ear, nose or eye after spending ages carving the artwork.
Outside lecture halls, I played for Mathare United Football Club, but sustained an injury that has kept me off the pitch. I was also a thespian in the university drama club, which gave birth to the Redykyulass comedy group.
I will never forget friends like Peter Kaimenyi (Kajairo), John Kiarie (KJ), Walter Mong'are (Nyambane) and Tony Njuguna, all of Redykyulass.
For fun, we went rioting at the Zig-Zag club in Nairobi's Hurlingham area, listening to Coolio's music and imbibing makali drinks due to the weak stamina of our pockets.
Morris Ochieng graduated with a BA in Fine Arts in 2000 and is currently pursuing a post graduate diploma in theology at Gethsemane School of Theology.
Related Topics