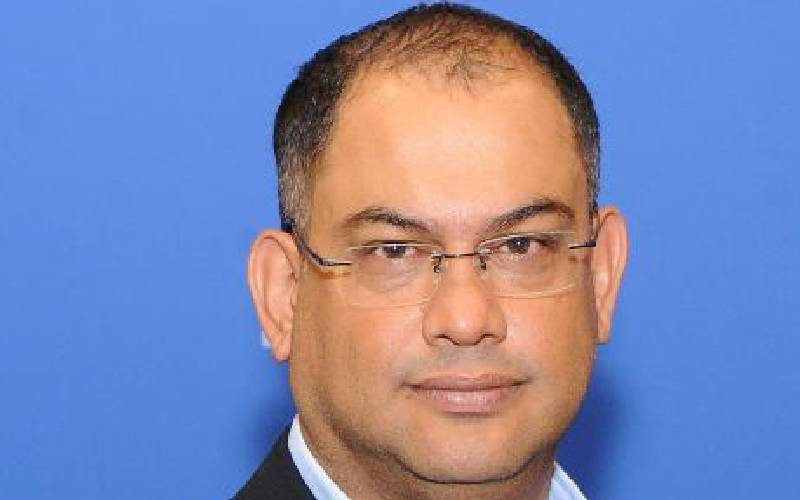 Global technology company Epson has operated in the region for over 20 years through its distribution partners.
The Epson Kenya office was established in January 2011, with the aim of providing localised support to customers.
Lately, the company has joined the list of local and global firms that have made environmental sustainability their core mode of operation. The firm's regional head for East and West Africa Mukesh Bector takes Enterprise through the company's sustainability journey.
Why should businesses look for sustainable ways to do business?
The depletion of natural resources and other environmental problems have become increasingly evident. Organisations are more aware of the challenges than ever and understand more deeply that pursuing sustainability is essential to environmental protection, economic growth, and social stability. Setting up sustainable business operations is the new competitive edge.
What are current innovations that are driving your sustainable agenda?
We recognise that sustainability is a key catalyst for innovation and this is why the company is changing the way people print by offering an alternative to cartridges and a way of printing that does not use heat in the process. In addition, we continue to deliver innovative technology solutions that protect vital resources. These include PaperLab, the world's first in-office water-free secure paper recycler.
Then there are WorkForce business inkjet printers that use Epson's heat-free technology to increase productivity, save energy, minimise waste and carbon emissions, save time and reduce maintenance. Such printing solutions help reduce energy consumption by up to 83 per cent compared to laser printers and produce up to 96 per cent fewer consumables, and print up to 50 per cent faster.
Others include EcoTank, Epson's high-capacity ink tank printers are a cost-effective and eco-friendly alternative to traditional ink cartridge printers and the Moverio Augmented Reality (AR) industrial smart glasses which enable industrial applications in the construction sector such as remote assistance, workflow guidance and training.
Are there any actions that epson is taking to offset its carbon footprint?
We have improved the value and sustainability of our printers while reducing the environmental impact of our products by 50 per cent across their lifecycle while extending their service life. As our printers or their parts reach their end of life, our service centres are available to repair, replace, or if needed recycle our printers and their components.
Can you quantify savings by switching operations from laser to inkjet?
Inkjet technology can reduce energy consumption compared to laser, and with a compact footprint and a lightweight design, these products help limit resources used during production and shipping. This reduced size also means they easily integrate into the office and save space.
High-yield ink cartridges also reduce material usage, shipping, storage and end-of-use management of consumables. The changeover comes a year after Epson announced its Sh83 billion investment into sustainable innovation and results from laser technology's limited ability to make significant steps towards improved sustainability.
What outcomes favourable to businesses have you seen coming out of the recent COP27 in Egypt?
We took part in conversations that will drive meaningful action and hope to encourage like-minded organizations to set up innovative strategies that will help them introduce small switches in tackling the climate emergency.
What is the correlation between environmental health and business success?
Business success is about increasing competitive positioning by integrating sustainability into pre-existing business considerations. Although technology is not the ultimate solution, it has the power to increase productivity and efficiency, enable cost savings, reduce product and chemical waste, and save resources such as water.
This form of business sustainability is referred to as market transformation helps companies create tomorrow's sustainable measures to become more agile. Each day, Epson invests Sh139 million into research and development as a reflection of how important innovation is for the company while investing Sh94 billion in sustainable innovation and developing new technology to reduce environmental impact.
What kind of incentives would you like to see governments give to businesses switching to more sustainable models?
As a sustainably minded organisation, we would welcome any initiatives introduced to encourage sustainability practices.
Whether that is sourcing sustainable equipment or working with other businesses and organisations that are certified as being sustainable through independent bodies such as Eco Vadis or the UN SDG certification programme.
Related Topics