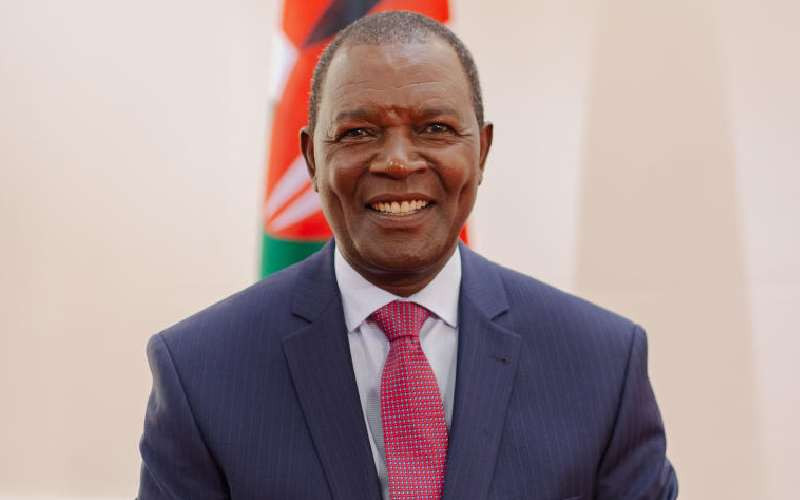 It is good to hear that the National Treasury is finally putting some seriousness on prudent spending and wants all the ministries, departments and agencies to be financially austere.
For starters, government officials are discouraged from holding meetings and conferences in five-star hotels. Instead, the meetings should be held in their boardrooms.
Procurement of new equipment - computers and furniture and other non-essential items - and funding of lunches for State officers have been suspended. It is good music to the ears of taxpayers who want their money spent well.
Unfortunately, this is not the first time we have heard of such austerity measures. Oftentimes, such measures tend to be louder at the beginning of the term of a new administration, and then fizzle out as time goes by.
We hope that this time round, the momentum of implementing belt-tightening measures will be maintained.
However, there is not much that the new Cabinet Secretary for National Treasury Njuguna Ndung'u can achieve from banning lunches and conferences when some of his Cabinet colleagues are talking about increasing salaries. For example, Aisha Jumwa, the Public Service, Affirmative Action and Gender Cabinet Secretary, recently promised to increase civil servants' salaries. Deputy President Rigathi Gachagua has also promised the police pay increase.
Needless to say, while the workers deserve better pay, raising their salaries now will worsen the already bloated wage bill at a time the economy is in dire straits.
Indeed, besides the austerity measures announced by Prof Njuguna, more needs to be done to enable Kenya to live within its means. Ghost workers must be purged from the government's payroll and MPs' blocked from raising their salaries.
In addition, President Ruto should resist the temptation to appoint Chief Administrative Secretaries as the move would further aggravate the wage bill crisis. Already his Cabinet is bigger than the 'lean government' he promised Kenyans during the election campaigns.
And perhaps, it is also time to revisit the policy that sought to compel senior government officials to put aside fuel guzzlers and use more fuel-efficient vehicles. Reducing the fleets of top officials such as CSs would save the government a lot of money. It is also important for the government to put a freeze on the big ticket projects.
The same should apply to county governments. These are hard times. They must cut on wastage. The so-called bench-marking trips, for example, are an unnecessary drain on public funds and must go.
There are numerous ways the government can make further savings. Prof Ndung'u needs to cast his net wider. The hard economic times have forced Kenyans to tighten their belts. There is no reason their government shouldn't.
Related Topics