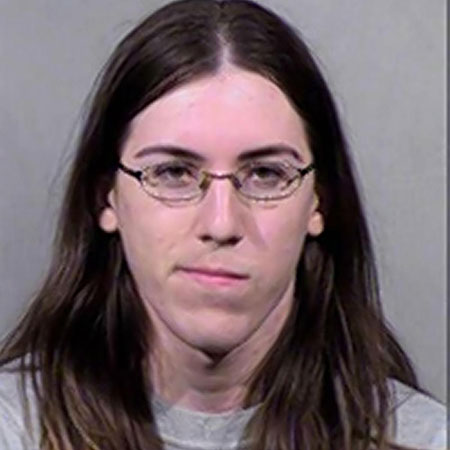 Donald Waelde posted ad on Craigslist Photo: nydailynews.com
A transgender woman has been arrested after allegedly placing an advert on Craigslist seeking to "play with a male horse."
The 22-year-old was charged under her birth name Donald Waelde after a disgusted internet user reported the bizarre personals advertisement to the authorities in Phoenix, US. It read: "I am 22-years-old and I want to play with a male Horse. Simple as that. If you have access to a Male horse, and can allow me access to a male horse, then contact me please ;) I will do something in return."
Cops then went undercover by posing as genuine suitor replying to the advert and even brought their own police horse along as a prop to a meeting on Tuesday, April 22.
Waelde met detectives at the arranged rendezvous point in Anthem and was promptly arrested and charged with conspiracy to commit bestiality. This incident was the fourth time in three years a person has been arrested in the Maricopa after a Craigslist post appearing to seek sex with animals.
Bestiality was made a crime in Arizona after a law was passed in 2006 after campaigning from animal rights activists. A Maricopa County Sheriff's Office spokesperson said: "A visitor to the craigslist website, who has a genuine interest in horses, was so disgusted by the ad that he contacted the Sheriff's Office.
"An investigation began that quickly culminated in Tuesday's arrest of Waelde. In the undercover investigation, Sheriff's deputies contacted the suspect and engaged Waelde in conversation where the suspect stated the sex act he wished to perform on the horse and agreed to meet the undercover detective on Tuesday."
On April 22, Waelde met up with the undercover detective in the Anthem area who brought along an MCSO Mounted Posse horse as a prop
"The suspect was immediately taken into custody where he admitted to placing the ad and stated his intentions to consummate the act. A search warrant of his home on West Union Hills Drive was executed."
Related Topics