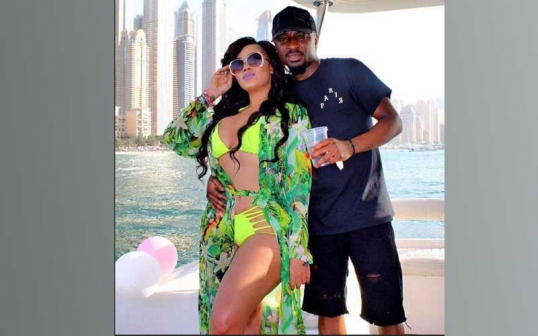 A few months ago, socialite Vera Sidika shocked her fans after confessing she was abused by her then Nigerian boyfriend, Yommy Johnson.
And now, Yommy has come out to clear the air.
Speaking exclusively to Heads Up, Yommy revealed that he dumped Vera after she aborted his baby and discovered that she was sleeping around with Nigerian men.
"I met Vera for the first time in early September 2016. I contacted her about her services as an escort and she told me that she charges Sh500,000. We spent five days together and later, we kept in touch.
She requested if I could host her birthday party in Dubai and I agreed. We decided to start dating and things were all good until last November when I bumped into her phone only to find out she was chatting with clients from Nigeria and negotiating prices for her services.
She also had pictures of herself with a Kenyan politician," Yommy said.
He claims he confronted Vera who denied the allegations and since he loved her, he forgave her.
Yommy revealed that, "Drama began in May when we had an argument and she went to Nigeria claiming she was going to abort my baby there.
I begged her not to do it, but she went ahead. I was angry and I cut off communication with her. I was shocked when she later claimed she had suffered a miscarriage and that I beat her up. I know my truth and I have never laid my hands on Vera."
So, why had he kept quiet all this time?
"I hate attention and that is why I kept quiet when she was ranting. I have all the evidence. Anyway, I am now happily dating Lady Kaygee," he said.
Asked about rumours doing rounds that he was involved with socialite Bridget Achieng, Yommy laughed the matter off saying, "We just met last weekend in Dubai. I later met her at Kiza and we took a photo together, which she shared on social media. I told her to pull it down but she has refused."
When Heads Up contacted Bridget, she said, "We are just friends and nothing more."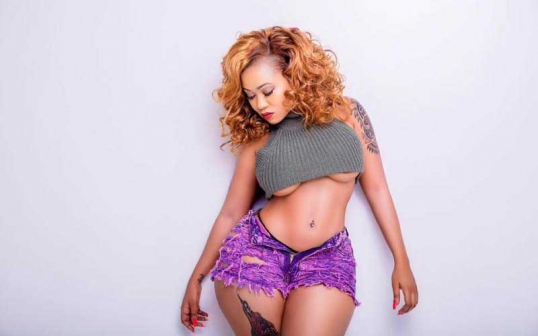 However, when Heads Up caught up Vera, she claimed Yommy was still obsessed with her.
"My ex is obsessed with me and that is why he has not moved on. I have not aborted any child. I have an implant for five years, so I cannot get pregnant.
Related Topics