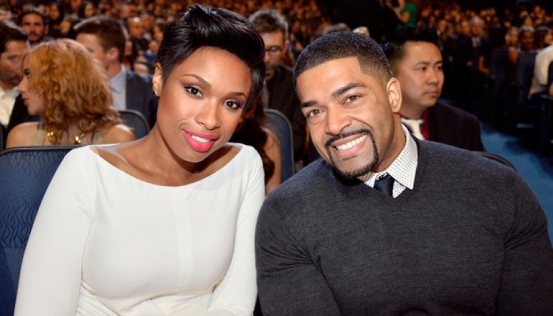 American RnB singer Jennifer Hudson's husband and wrestling commentator David Otunga wants critics to know that he is not a fool and he is a Havard University graduate.
Recently, Otunga had a confrontation with a fan after he had props for a couple of good lines during an ongoing wrestling match where he was a commentator.
The fans twitter handle @OscarOrtiz, read: "#SDLive #Chinsanity Well done producer in @DavidOtunga's ear."
To which David Otunga responded: "Ok, so when I say something clever, you automatically assume a producer fed it to me?! I have a muthaf*%#in' Harvard Law Degree."
Otunga's father is Moses, a Kenyan Luo, while his mother Billie is a European-America. Both are educators.
The lawyer and actor currently signed with WWE as a color commentator on the SmackDown brand. He is a two-time WWE Tag Team Champion, having one reign each with Michael McGillicutty and John Cena.
He was the runner-up on the first season of NXT. Otunga is also an original member of The Nexus and The New Nexus along with Heath Slater, being the only member to become part of every incarnation.
Related Topics