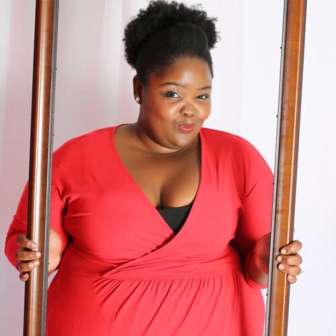 Radio presenter Lynda Nyangweso, has confessed that motherhood is a nightmare.
The Kiss 100 FM Drive Show presenter described her experience after giving birth on June 25, through an Instagram post.
"I wish someone told me I would limp, be sore and feel like I was failing from day one.
But this too shall pass. I wish someone would have told me that one day I would pray (in tongues), as in natuma Sh310 for leaky nipples. Hang in there. I also wish though I had told you that as much as you're an emotional train wreck, you are that baby's emotional light house. And I bet you you'll cry at least once over something stupid #sob.
But when it's good, it's really good. I wish someone told me that even if you think you know someone inside out after seven years, you will learn in an instant what an amazing human being they truly are once they become a father. #DaddysGirl," she wrote
Although she is excited about being a mother, she said her first week was not all rosy.
"I wanted to come here and make it look like the last week has been the best week of my life, but I decided not to lie. Sure, it would've been easier to fake it, but I wish someone had told me the truth. A week ago, God open the floodgates and my little girl was dramatically born! #LookAtGod #ShowingOff #Blessed."
Related Topics