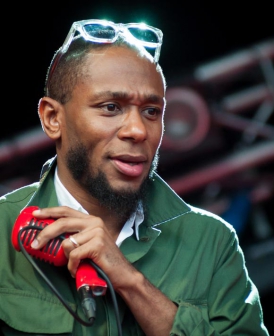 Hip hop star Mos Def was recently arrested in South Africa for using an unrecognised 'world passport'.
The rapper and actor, who now goes by the name Yasiin Bey, was detained at Cape Town International Airport for violating immigration laws, a government spokesman said.
When asked to present his travel documents, Mos Def handed over a world passport instead of a genuine one, officials said.
The Sex, Love & Money singer now has 14 days to leave the country.
South African Department of Home Affairs spokesman Mayihlome Tshwete said Mos Def, 42, entered the country in 2013 on an American visa, but overstayed his visitor's permit, which expired in 2014.
He had tried to leave using a world passport - a document that is not accepted in most countries, but whose holders claim gives them the right to enter or leave any country as stipulated by the United Nations.
A court ordered Mos Def to leave South Africa and banned him from the country for five years, though he can appeal.
His wife, mother and four children must also leave within two weeks as their visas had also expired.
Related Topics