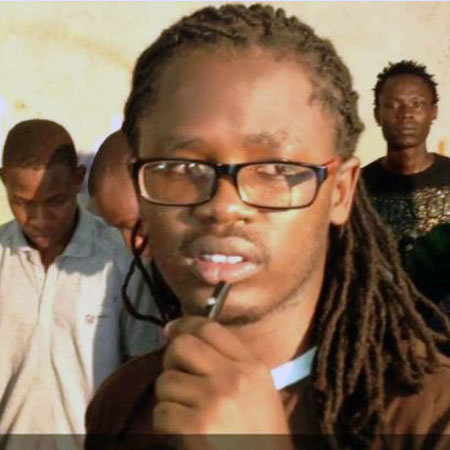 Controversial Kenyan rapper Mwafreeka Mwaf might be the most hated Kenyan in Nigerian showbiz circles. Recently, the outspoken rapper, took shots at Ice Prince, who is one of the top rappers in Africa.
On his Facebook post, Mwafreeka said he wasn't aware of Ice Prince's status and popularity in the rap game in Africa.
In an earlier post, Mwafreeka took exception with Ice Prince boasting about an extravagant lifestyle in his track N Word remix featuring AKA.
Although he later apologised, this did not go well with Nigerian media with some insinuating that he is a hater.
So what was Ice Prince's reaction to this?
"He has not contacted me yet. The Nigerian media is the only one blowing it out of proportion," Mwafreeka told Heads Up. He however appreciates Nigerian music.
"Nigerians are taking over the world because they are proud of their accents compared to most Kenyans," he said.
He further requested DJs to play more Kenyan music and help popularise Kenyan musicians to reach international levels.
"Don't play my music, it's too controversial and hard hitting. However, let's get the likes of Jaguar and Sauti Sol to that level."
Related Topics