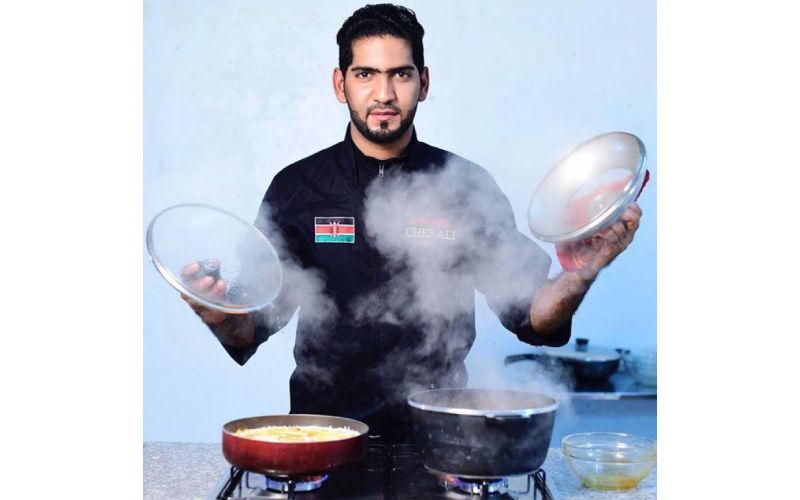 It has always been a notion that women are more fitting in the kitchen or when it comes to matters of food and cooking. Over time, that notion was neutralised by some men who found a great passion and interest in cooking and even went further to make cooking their careers. The likes of Chef Raphael, who shares his vast knowledge of new recipes and cuisines on Facebook; Chef Joseph Macharia who has a unique prowess in food styling and also happens to have been mentored by Chef Mullan who has trained many of Kenya's best chefs. Chef Ali Mandhry is another talented Kenyan chef who is also Kenya's Chef ambassador, an award-winning Africa's top Chef, culinary instructor, food stylist, hotelier, tv/radio personality.
Could it be that Chef Ali inspired other Kenyan male celebrities to challenge themselves in the kitchen? Or could it be that the fact he has more than one career he pursues makes other male celebrities feel like they're up to the culinary arts task? Some of the notable male figures that have been busy in the kitchen are, for one is, Dennis Ombachi, a Kenyan rugby sevens player, who is also known as a self-taught chef who is passionate about cooking. Dennis is so passionate about food that he started his food blog, where he has shared unique delicacies such as fried rice curry, njahi fried rice, chickpea coconut curry, apple mango salad and much more.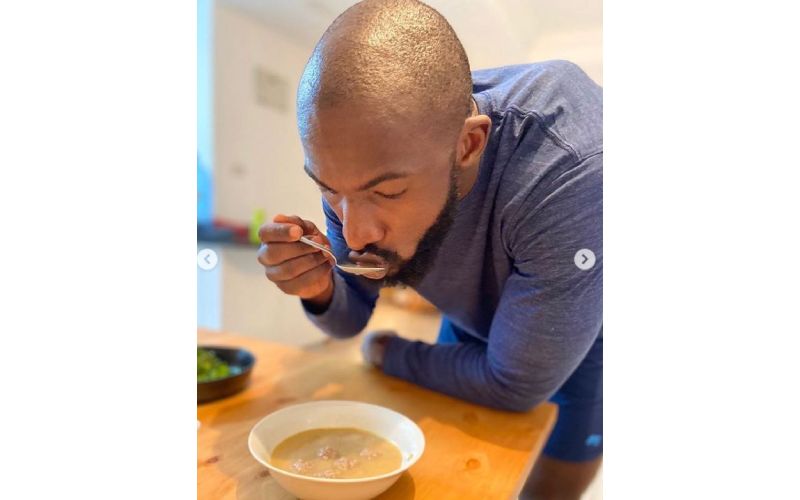 ASLO READ: Anerlisa unfollows Ben Pol on Instagram
Kenyan comedian Owago Onyiro has also explored this side of food art and made himself more skilled in the kitchen. He has garnered a lot of attention online for switching lanes from comedy to home cooking service. Owago believes in diversification; especially when the economy is facing a great hit, it is good to make most of many opportunities to make money moreso in the things one is passionate about. His is food art.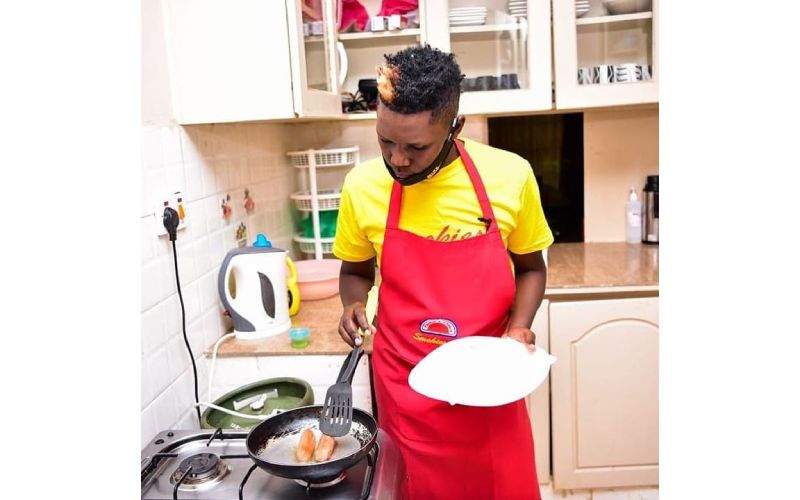 David Muthengi, aka Holy Dave, isn't left behind on this excellent venture. Having stellar academic achievements, holy dave still felt the need to add to his skills, and he chose to try out cooking and making the best of his time at home, especially during COVID-19 times. He has been sharing his experience on social media and recipes to the food he makes.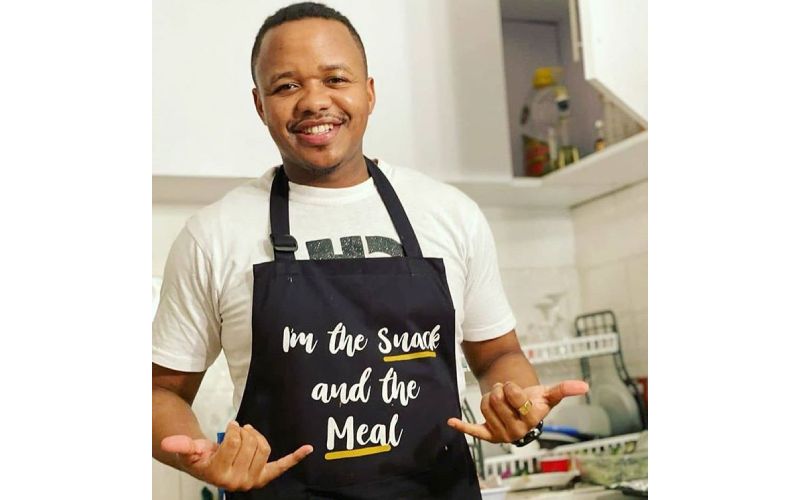 ALSO READ: 10 Kenyan celebrities expecting babies during COVID-19
Another great public figure who has taken an interest in exploring his skills in the kitchen is Walter Mongare Nyambane, a deputy director in the youth programs presidency and cabinet affairs office in Kenya's government. He has gone to the extent of having his kitchen, dubbed Nyambane's kitchen, where he invites different personalities, moreso the youth to cook and share recipe ideas, and has a good chat. As they say, good food brings people together. In a post on Instagram, Nyambane said. "Gatwiri was among those who showed up at the kitchen. The youth is coming together, great guests, great comedians come together every weekend at Nyambane's kitchen. We are LIVE on Facebook and YouTube. It's new, It's riveting. –Follow Nyambane's Kitchen."
Related Topics