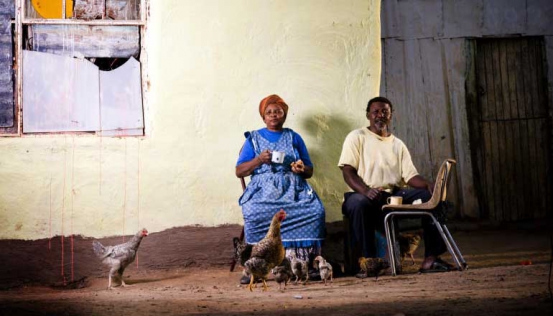 A majority of Kenyans will break a leg to be home for Christmas.
They will pile into taxis, struggle through bus windows and even board trucks packed with livestock to be home with their parents and siblings when the gong strikes midnight on December 24.
But there is a clique of Kenyans who have not stepped home or seen their parents for years.
As lucky parents welcome their sons and daughters loaded with shopping bags, some forlornly stare at the entrance to their homes awaiting a miracle - the long lost son or daughter trooping home with their children.
Before an assassin's bullet ended his life on May 5, 2016, city businessman and self-proclaimed billionaire Jacob Juma had not visited his rural home for seven years.
Born in 1970 in Mugore village, Juma last visited Bungoma in 2010, before finally going back on May 14, 2016, in a coffin.
This was revealed by his mother, Irene Adhiambo, during an interview after Juma's death. "The last time he came home was in 2010, even though he kept communicating with his family frequently," she said.
Juma, who had built a palatial house in the village apparently never saw the need to venture out to Bungoma, probably because he could fix any problem his family had from his Nairobi base.
Just like Juma, many wealthy and highly educated Kenyans dread the village. Michael Odera, an aviation expert with an international airline based in Jordan, usually comes to Kenya once every two months, but he never ventures outside Nairobi.
"My family is in Jordan, and both my parents died. I have no reason to visit my village at all. I don't even want to inherit land from my village," says Odera who has invested in Nairobi and Kisumu.
Sometimes, due to the nature of his work, he can have a layover in Kenya for two days, enough time for him to fly to Kisumu to 'check on his investments,' but will not go to his village in Kano, a few kilometres from Kisumu town.
Mzee Silvanus Akong'o, 76, stares into space at his Ndhiwa village in Homa Bay County before telling this writer, "Nyuol mbala," a Luo proverb that translates to, "Giving birth is a permanent scar."
His wife is sickly and frail, their three children, a son and two daughters, are all grown and out of the home.
As it is customary, the daughter might have left their father's compound but for the son, that still remains his home.
His son, an accountant in Nairobi, has not set foot home in five years and the last time he visited was during an uncle's funeral.
"My brother died in September, 2011 and that was the last time my son was seen home. He came a day before the burial and left immediately after," he said.
Mzee Akong'o adds that his son would probably be visiting home more often had he not married from another community.
"I hear sometimes he goes for Christmas to his in-law's home in Ukambani. See what these children have turned into.
In our days, one could not even shake the hands of in-laws or stare them in the eye, let alone spend nights in their home," he complained bitterly.
He narrated how it pains him every time other homes are filled with the shrieks of grandchildren and excitement of having sons and daughters come home for the festivities, while his own go for months without even a call.
"The excuse they normally give is that they do not have money. It is not a matter of coming home with money.
Even if we drink porridge, I would be content to have him and his family with me during Christmas even if it was not every year," he added.
Nakhumicha from Sikata, Bungoma County, is a widow. Her two sons are all in the cities, one in Mombasa and the other in Nairobi.
She says the one in Mombasa hardly comes home because he is a labourer at the port and finds it expensive to travel from Mombasa to Bungoma.
"Last time I saw him was two years ago, but we do talk on phone," she says.
The other son is a wealthy and flamboyant man in Nairobi. Nakhumicha told The Nairobian that, "Whenever he comes home, he stays only for a few hours and drives back to Nairobi.
He does send money though," she says, admitting that the son takes care of her, only that he sometimes takes even three years or more before setting foot home.
"Sometimes I have to feign sickness so that he sends for me. That way, I get to see him and my grandchildren," she says with a chuckle.
So widespread is this trend that virtually every community has a musician who has belted out a song to chide those who never visit their parents.
Among the Abagusii, such people are referred to as abanyamwaka because of their long absence from their families. Some are known to spend as long as 10 years away from home.
Wyclife Omwenga, a teacher, says such people in most instances are those whose level of income do not allow them to budget for Christmas since expectations from family and relatives are often sky high.
"Someone earning a meagre Sh7,000 at a muhindi shop in the city... what do you expect them to plan with such little cash?
On Christmas, he will take his family to Uhuru Park and back to the estate," he explained, adding that in some cases, some dissociate from their relatives because of family issues.
Antony Ogenga, a retired teacher and elder from Nyatike in Migori, says he knows a number of people from his community who have not set foot home for years.
"Some end up marrying their relatives," he adds. "When these children do not come home, they detach themselves from their families and society; they fail their folk in the villages who rely on them as educated sons and daughters to bring development."
Paul Kajera, a retired police officer who is a village elder in Alego Dond Koki says fear of witchcraft also keeps many working class men and women from visiting their villages of birth.
"There was an era when many parents used to warn their children against visiting the village. The same parents also never used to visit and only came home when retirement pushed them out of Nairobi. Their fears were based on witchcraft.
They assumed that because they were doing so well in their workplaces and their children were doing well in school, jealous neighbours would bewitch them. So the village phobia set in," says Kajera.
He notes that witchcraft cases in some communities drove out the brightest and richest people but says nowadays, such practices have whittled down and are no longer practised.
He blames parents, saying it is parents who should inculcate the values of appreciating and being proud of one's roots.
Related Topics