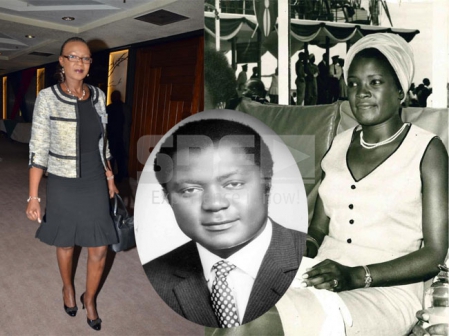 He was arguably Kenya's most significant politician before an assassin's bullet ended the dreams of the "man Kenya wanted to forget."
Tom Mboya, the most mercurial and farsighted pan Africanist of his day was murdered on July 5, 1969: "What shall we do? How will the government explain this. I hope God will give us strength," quipped Daniel arap Moi, then Vice President of Kenya, a country that periodically employed assassinations for 'political management.'
Tom Mboya: 'TJ' was the government spokesman, the Kanu Secretary General and its chief campaigner, but the Kamukunji MP and the first Kenyan to grace the cover of Time magazine carved his immortality as Minister for Economic Planning.
The alumnus of St Mary's Yala, Mang'u High School and Oxford's Ruskin College (Industrial Management) co-wrote (with Mwai Kibaki), African Socialism and Application to Planning in Kenya, as the blueprint that shot the country to the 7.5 per cent unprecedented economic growth rate, only achieved under retired President Kibaki over 30 years later!
The trade unionist also spearheaded (with Dr Gikonyo Kiano) the late 1950s American Student Airlifts that took over 3,000 of Kenya's brightest for further studies; and who later formed the backbone of our educated technocrats. Mboya, the son of a sisal farmer, died aged 39 years, and his life recalls lines in Shakespeare's, Hamlet:
Here was a man take him all in all
We shall not behold the likes of him again!
Ambassador Pamela Mboya: The daughter of politician Walter Odede, married Mboya at St Peter Clavers Catholic Church, Nairobi, the wedding of the decade in 1962. The alumnus of Alliance Girls and Makerere University, was Kenya's Permanent Representative to Habitat. She died at age 70 in 2009.
Alakie-Akinyi Mboya: Daughter from his first marriage is an artist and author of Otongolia, a play.
Lady Justice Maureen Odero: High Court Judge, Mombasa.
Dr Susan Mboya-Kidero: The alumnus of University of Connecticut (pharmacy), Massachusetts College of Pharmacy (MA, PhD) is a Coca-Cola executive and wife of Nairobi Governor, Dr Evans Kidero.
Peter Mboya: The alumnus of Strathmore, Cardinal Otunga, Canada's York University (Political Science), and Leeds (LLB) was a commercial lawyer and ardent biker who died in a motorcycle accident in 2004. The father of Michelle, Natasha and 'TJ' was 39. His wife, Gladys Mboya, was named board member of the National Housing Corporation by President Uhuru Kenyatta in 2015.
Luke Mboya: The businessman and Chair of Ruma Wildlife Conservation Trust speaks Kikuyu, Kamba, Ekegusii, French, Spanish and Digo. He is the founder of Spark political party, and is an aspiring senator.
Related Topics