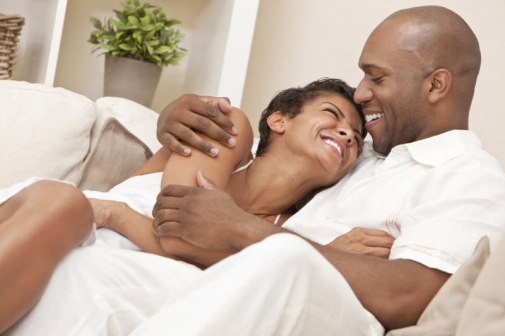 Walking up to a girl and striking a conversation is not exactly rocket science, but some men just can't get a grip on it. They get turned down repeatedly!
Then these men go moaning about how difficult women are to please! Don't go blaming an entire gender for your lack of game. But do not despair! I am here to enlighten you about the things that you are doing wrong that have left you afflicted with blue balls.
The way you present yourself can land you any girl, even that stellar hottie from across the street that you think is way above your league! And the best part is you don't need to have devilishly good looks like Michael Ealy (he can gerrrrit!), or be stupid rich like Jack Ma. You just need to be yourself.
But first things first. Before going on the prowl, ensure that you look presentable. Personal hygiene is of utmost importance. Body odour will get you turned down faster than you can say sabotage! So, take a shower, brush your teeth, wear a little cologne and for God's sake, get rid of that week-old stubble on your face! You are not Shemar Moore!
Once you are on the hunting ground, avoid the following mistakes:
1. Never hesitate As soon as you spot a woman who catches your eye, move in for the kill. Hesitation is an attraction killer. While you are busy staring at her creepily from across the bar, another man with balls will swoop in and claim your prize. Besides that, if a woman catches you eyeing her but not actually making a move, she instantly writes you off as a sissy. By the time you down that last Martini to work up your confidence, the lady wants nothing to do with you. You snooze, you lose!
2. Never apologise "I'm sorry to disturb you, but I'd love to get to know you." The moment you open up a conversation by apologising, your fate is sealed. You are not a desperate hawker trying to sell her some cheap earrings! You are a high value man worthy of her time. If you start apologising, it shows you don't believe that you are good enough to have even a second of her time. Make her feel like she is the lucky one to get your attention and time.
3. Never pre-empt rejection "Hi, I know you are probably not interested, but I would love to get to know you." This is the lowest low a man can hit when approaching a woman. By automatically assuming that she will not be interested, you are literally begging her to turn you down. It shows you don't value yourself as a man and there is no way she will want to go out with a man who doesn't think he is good enough. What you expect is what you get.
4. Never show sexual interest too soon If you start making offhand comments laden with sexual innuendo or worse, you try to touch or grab her within five minutes of meeting her, you can kiss any chance of ever being with her goodbye. Don't compliment her perky boobs or her ample bottom. Base your interest on her personality, rather than her body. Get into her mind first.
5. Don't ask generic interview questions "What is your name?" "What do you do?" "Where do you live?" "Tell me about yourself." Booooooooring! You need to set yourself apart from every other guy hitting on her. How about, "Hey, I like your tattoo, what inspired it?" Win!
Choose conversation topics that stimulate her emotions. When you ask those interview questions, you are pretty much asking for a dull conversation full of awkward silences.
Twitter: @roxannekenya
Facebook: Nancy Roxanne
Related Topics