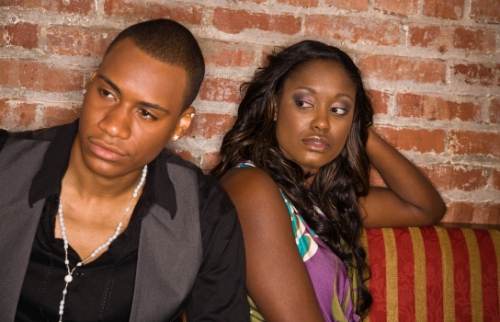 So, you were dumped. You have gone through the whole routine of trash-talking your ex, stuffing yourself with chocolate, binge drinking, not shaving and diving into some serious rebound.
You have tried to convince yourself that it is his loss and you have put on a façade to show how unfazed you are by the breakup.
You are not one to stay cooped up crying over a guy! Much as you try to convince yourself that the breakup was for the best, you still miss your ex. You have acknowledged your shortcomings and now you are wondering if it is possible to rekindle the love. It is! Whether the breakup was amicable or acrimonious, it is entirely possible to win back his love.
The first thing you should do is consider whether the relationship is worth fighting for. What was the reason for the breakup? Is it something that can be fixed?
If you were overall happy with the relationship, then maybe it is worth saving.
If there was trust, respect, loyalty, honesty and commitment in your union, any other issues can be smoothed out. However, if you were feeling mostly unhappy and unfulfilled in the relationship, then it is really not worth the trouble.
You are better off moving on with someone else. It is of no use to hold on to a relationship that was making you feel miserable because it is doomed for failure.
After you decide that your relationship is worth giving a second try, break all contact with your ex for awhile. I know it sounds a little counterproductive, but it is the best course of action for getting him back.
Since he is the one who broke up with you, he is still holding on to a lot of negative feelings about you. He needs time to get over the anger and hurt. If you constantly bother him with calls and text messages, he will resent you even more, not to mention how needy and desperate you will seem.
Never show him that you are miserable without him. Use this no contact period to improve yourself as a person. Be the best version of yourself you can be.
Once he gets over the anger, he will start to remember the good things about the relationship and even miss you. Only then will you have a better chance of winning him over.
Once the no-contact period is over, you need to determine if your ex is open to reconciliation. Is he still interested?
The fact that he is seeing someone else doesn't necessarily mean he has moved on. He could be on a rebound, but you need to be absolutely sure before making any moves, lest you set yourself up for more rejection.
If he tries to make you jealous by flaunting his relationships with other women, he is still very much interested in you.
If he gets worked up when he sees you with someone else, he still has feelings for you.
If all the signs are there, move in for the kill.
@RoxanneKenya
Related Topics