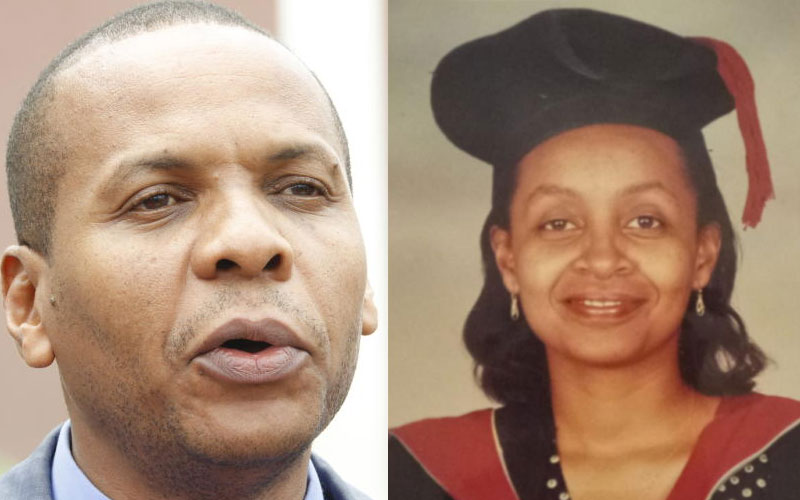 The first wife of former Garsen MP Danson Mungatana who died undergoing treatment was estranged from the politician for almost two decades.
Violet Wairimu Mungatana died on March 25 while undergoing dialysis at the Coptic Hospital in Nairobi where she had been admitted for about a month. She left behind three children, a girl and two boys.
According to a family member Faith Dadye, the burial will then take place on April 6.
READ ALSO: Moses Wetangula sued Danson Mungatana over Sh12 million 'friendly loan'
A source who knew the couple told The Nairobian that they were then running a law firm in Mombasa before money started coming in and accusations of affairs began creating cracks.
"Wairimu was once instrumental in the running of the Mungatana's Company Advocates in Mombasa before and after Mr Mungatana was elected MP," a close friend told The Nairobian.
Wairimu then travelled to Europe and came back to Kenyan after a couple of years.
"When she came back, Mungatana wasn't yet married but his parents really loved Wairimu so they accepted her back into their family, even though Mungatana went ahead and married Mwanaisha Chidzuga as a second wife.
READ ALSO: Mwanaisha to Cecilia Mwangi: Go hang, Mungatana is mine!
"Wairimu and Mungatana lived separately," says our source, adding, "Wairimu was a strong woman and remained calm when other women came in Mungatana's life. She never left the marriage."
A fiery politician in his heydays, Mungatana had at some point in his colourful life dated and married former Miss Kenya Cecilia Mwangi, but now shuttles between court corridors fighting bankruptcy cases.
And just last year, the graduate of Trade and Investment Law from of University of Nairobi, lost a whopping Sh76 million to "wash-wash" conmen from West Africa who had promised to multiply his money and make the former Assistant Minister for Medical Services a billionaire.
Related Topics