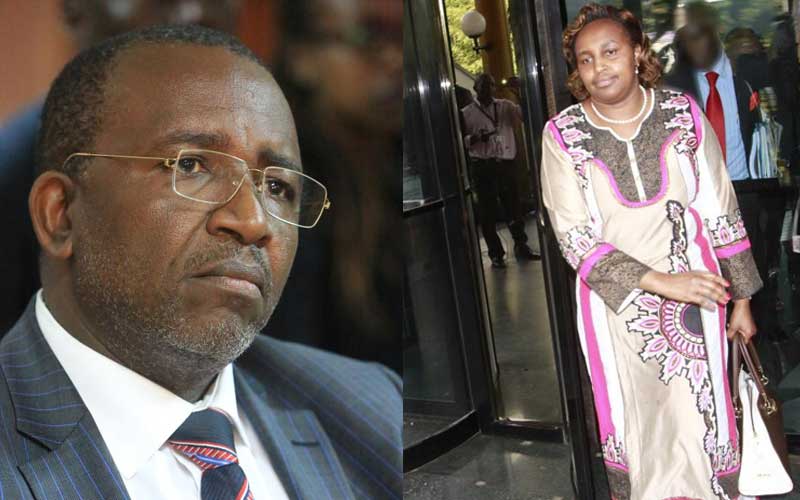 Meru Senator Mithika Linturi and Marianne Kitany met, fell in love and got married quietly in the corridors of power. Kitany is the once powerful official in the office of the Deputy President.
But the union seems to have fallen apart five years later.
The dirt crawled out of the woodwork two weeks ago when Linturi was questioned by police after Kitany claimed her husband had threatened to kill her in a domestic brawl in their Runda home, Nairobi.
It is not clear what triggered the fight, but those aware of the case termed the reasons as serious, with Gigiri OCPD Richard Muguai saying although the Senator had not been arrested, there were issues between the couple that the police were "addressing".
The chasm widened further on November 13, when Kitany sought and obtained restraining orders against her husband and exclusive occupation of the couple's shared residence.
Further, Linturi has been barred from loitering near the home or areas that Kitany visits often. The restraining order stipulates that he can only contact his wife when permitted by court.
"The Senator is restrained from physically or sexually abusing or threatening to abuse the applicant, the applicant's staff, their six children and any other person associated with the applicant," Milimani Commercial Court senior resident magistrate Orenge ordered, adding that Kitany, on the other hand, can enter any of his residences in the company of an officer to collect her personal belongings.
How did this mature, power couple end up making war instead of love barely five years after tying the knot?
From our investigations, when Kitany started dating Linturi, she oversaw a complete makeover of the former Igembe South MP's rural Amwamba village home on the Meru-Mikinduri-Maua highway.
She demolished the old houses and put up a magnificent new bungalow that is outstanding for its wide windows.
Linturi eventually moved from his Kileleshwa house to Kitany's house in Runda. If indeed he who finds a wife finds a good thing, then Linturi had found a damn good thing!
The lovebirds formed Atticon Ltd, a construction company, and on March 2017, were awarded a Sh1.2 billion tender to construct three roads in Meru. Things couldn't get any better.
According to our sources, the dark cloud hovering over their marriage is related to a business fallout and the death of Edith Kinanu, Linturi's house help, in October.
The 28-year-old mother of two who hailed from Marega,Tigania East, had been their help for three years.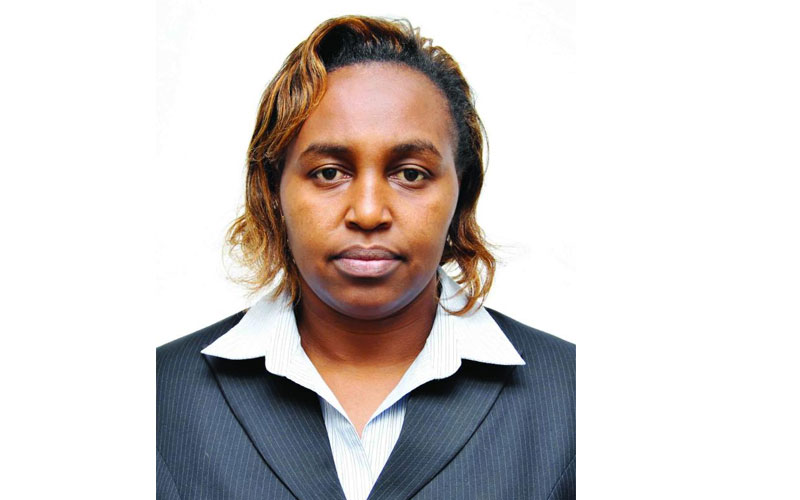 Kinanu died at Linturi's rural home in Maua, Igembe South on October 5, 2018 following what her husband Wilson Mwiti termed as a short illness. She was pronounced dead on arrival at the hospital around midnight due to high blood pressure.
But as their help lay dead, the couple were fighting over business and money. According to a statement to the police on October 30, Kitany claimed her differences with the senator arose after she discovered that the directorship of a firm in which she has interests had been changed and she wanted the senator and an assistant probed.
According to the information she gave detectives, a search at the Registrar of Companies on October 1 revealed that the firm in dispute had four directors, including Linturi.
However, by October 28, the directors had changed to only Linturi and the assistant who now had 1,100 shares, originally owned by the firm associated with Kitany. The firm owns three parcels of land worth millions of shillings in upmarket Nairobi suburbs.
"She (Kitany) told police that the three parcels of land had been charged to a local bank and that she was in the process of discharging them. She fears the senator may have wanted to have absolute control over the property," a detective said.
Kitany has further written to the registrar of companies to reinstate the directors of the firm who were allegedly replaced.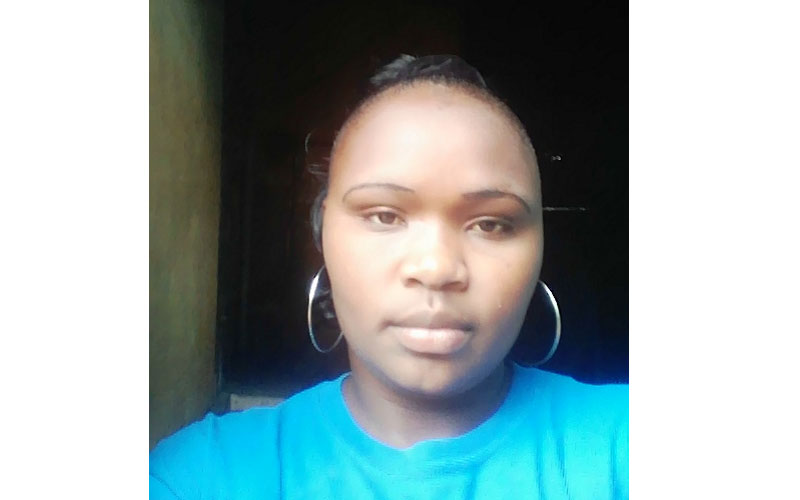 According to sources, it is the business disagreement and their house helps' death that inexplicably darkened their marriage and degenerated into the domestic fight, where Linturi is alleged to have drawn a pistol and threatened to shoot his wife.
Linturi, an insurance broker, was first elected a Kanu MP for Igembe South in 2007. His first wife was a teacher and daughter to a former Meru County Council chairman. He has also previously been in a relationship with a medical professional and a Somali woman.
Kitany was the IT manager at Kenya Railways before joining the Ruto campaign secretariat prior to the March 4 elections. Before that, she worked in a similar position at the Energy Regulatory Commission and Hamilton Harrison & Mathews Advocates, as well as being a part-time lecturer at the Faculty of Information Technology at the Strathmore University.
Kitany studied at the Nairobi University and Columbia Business School, a business school of Columbia University in Manhattan, New York City. It is one of six Ivy League business schools, and is among the most reputable business schools in the world.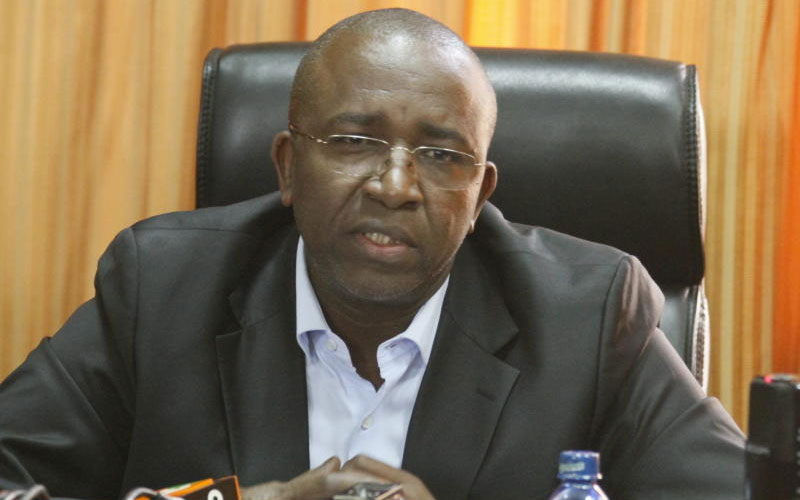 November is the hustle month and we are all about youngins making their money, and we need your help. Do you know of any young person in school/campus who is running a hustle that absolutely deserves to be celebrated? Drop us an email on: [email protected]
Related Topics