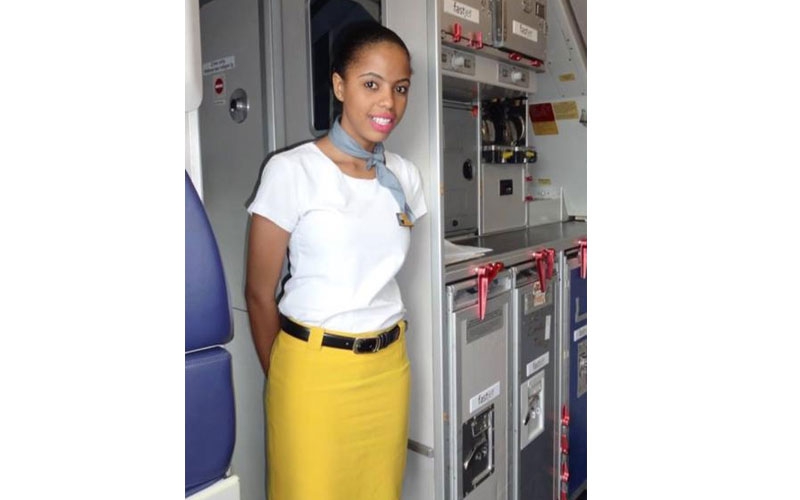 The mysterious disappearance of a 27-year-old air hostess from her residence in Syokimau continues to perplex her family, two months after she went missing.
What is shocking is that money in her bank account in Oman has been withdrawn from ATMs in Syokimau and Eldoret North after her disappearance.
Although reports were made both at the Mlolongo and Athi River police stations, the Tanzanian mother-of-one who lived with her husband, mother and son has not been traced.
Sheikha Nassir Nasor, an Oman Air in-flight attendant is reported to have walked out of her Kiungani Court house number 841 in Syokimau on June 23, 2018 and disappeared without a trace.
The Nairobian spoke to her mother, uncle and a cousin and learnt that Sheikha was planning to build her mother a house in Tanzania, and is said to have borrowed over 3000 Omani riyals (Sh785,000) from an Omani bank for that purpose. She had also borrowed money from her colleagues for upkeep prior to leaving Muscat for her leave.
Detectives are investigating the withdrawals to determine if they are linked to her disappearance.
Sheikha, holder of passport number AB451280 issued in Dar es Salaam on February 3, 2011, was on leave and had done a three-day grocery shopping with one of her two house helps on the day she disappeared. The matter was reported by her husband, Simon Amayamu Akutekha, and booked with the reference number, OB 50/24/06/2018.
Sheikha left behind her passport and ATM card which Simon handed to the mother when she demanded to have it.
On the night of her disappearance, a white vehicle is reported to have driven along Kiungani Road and slowed down near Sheikha's house before dimming its lights and stopping for at least two minutes before speeding off. The car's movement was captured on CCTV footage from an adjacent building. Detectives are going through the footage for any possible leads.
Her husband, whom she married in Dar es Salaam under Islamic law after converting to Islam, told police that Sheikha had indicated that she was going to meet her workmates at a hotel along Mombasa Road. Investigations however revealed that no Oman Air flights arrived that day and the airline's cabin crew are never booked into the said hotel.
The Nairobian was unable to get Simon's version of events as he' still in police custody.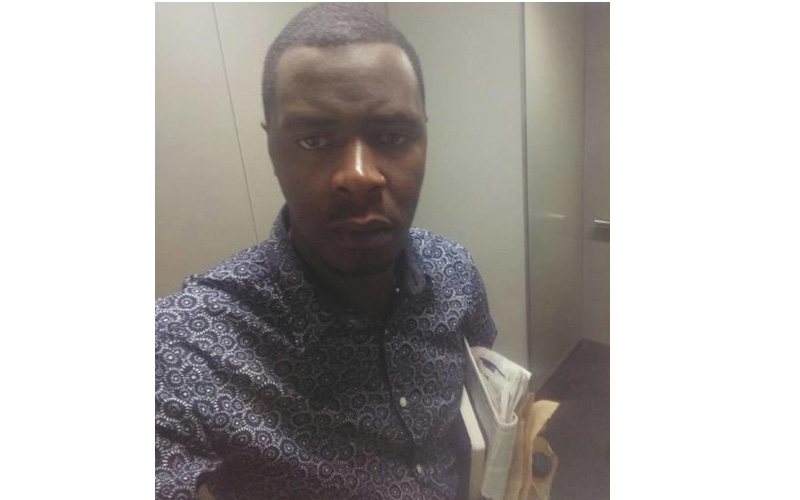 But two days after her disappearance, huge amounts of money were withdrawn from an ATM at Gateway Mall along Mombasa Road, as well as in Eldoret town.
Sheikha's mother, Zuhra Mohamed Ali, told The Nairobian that her daughter and husband led a normal life and she did not know whether she had enemies as she was mostly based in Oman.
She recalls that "on the fateful evening, my daughter and her husband retired to bed at around 10pm immediately after dinner. I also went to bed with my grandson in my downstairs bedroom." She says that she later woke up at midnight and found Simon standing in the kitchen. He explained that he had come down for drinking water.
Simon was not himself after the wife's disappearance and among other things, took their one-and-half year old son to a relative's home, but was later convinced by the relative to return him to the grandmother.
The Tanzanian High Commission, in a letter dated July 3, 2018 and signed by Flora N. Mwatete, sought to know what police investigations had established in tracing Sheikha, but there have been no leads so far.
While detectives from Mlolongo Police Station were visiting the couple's house in Syokimau's Kuingani Court, their counterparts at Kilimani Police Station picked Simon for a case involving the disappearance of a car.
Their Makadara Police Station counterparts also sought to interrogate him over a similar case in their jurisdiction. The family confirmed both arrests as they visited him in police custody before he was arraigned at Milimani Law Courts.
Concerned about the welfare of their baby, the mother-in-law, her brother Saif Hamed Salim and cousin Mohamed Khalid Suleiman sought permission from Simon to travel with the baby to Tanzania pending his release.
Suleiman told The Nairobian that, "We asked Simon to allow us take the baby back to Tanzania with her grandmother who had been taking care of him now that he was in custody. He agreed and asked us to visit him at Kilimani Police Station where he would give us a written authority. But when we got to the police station, he declined to give the authority."
Athi River OCPD Sharma Wario confirmed that a missing person's report had been filed and investigations launched. Detectives have write to mobile service providers requesting Sheikha's and Simon's phone records for analysis.
VIDEO OF THE DAY
Would you like to get published on Standard Media websites? You can now email us breaking news, story ideas, human interest articles or interesting videos on: [email protected]
Related Topics