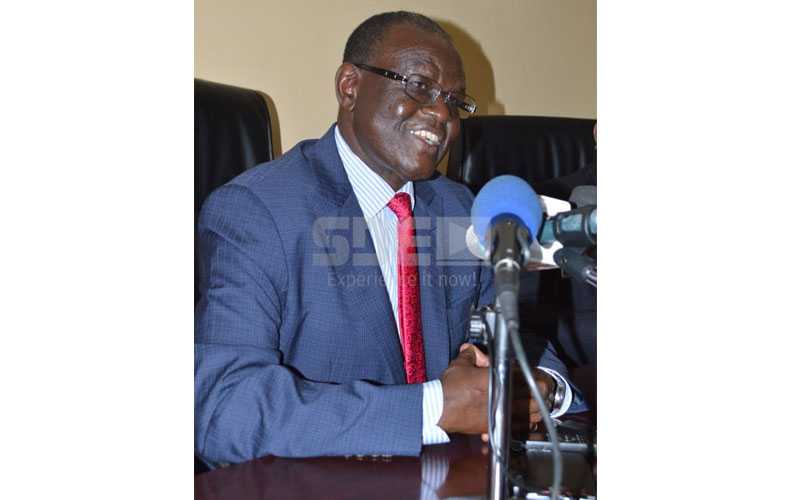 Meru Governor Kiraitu Murungi has said he will no longer attend harambees to raise funds towards settling hospital bills
Governor Kiraitu has instead urged Meru people to instead pay for the Sh500 monthly NHIF medical cover
If you live in Meru County and are planning to hold a harambee for your sick relative and expect Governor Kiraitu Murungi to show up with a fat brown envelope containing bundles of Kenya shillings, keep dreaming.
Governor Kiraitu aka KM has had enough of these mchangos and vowed not to donate a single cent toward a medical funds-drive in his county.
"From today, I have decided that I will not attend any harambee to foot hospital bills as the Meru County Governor," he said, adding that, "There is no need to always invite people to harambees, claiming you need to raise Sh2 or Sh3 million. Don't force us to feel sorry for you and pity you, yet you are to blame for not paying just Sh500 for the NHIF to enable you get treatment," he said.
"If you are not going to pay for the card which is worth Sh500, do not waste your time to invite Kiraitu Murungiu to the harambee. I will also tell other honourable members not to be disturbed," Kiraitu said
The governor who has repeatedly urged Meru people to pay for the NHIF medical cover was commissioning health boards for Meru Level Five Hospital and the 14 Level Four hospitals in the county.
Kiraitu said some people in the county have refused to get the NHIF cover, yet they keep holding harambees where 'big people' are invited to raise funds for medical bills.
Senator Linturi, supported the governor and added: "As the governor has said, me also I do not want this things of funds drive for medicines, because there is an opportunity of insurance to pay Sh500 and someone has a cover for close to Sh2million (sic)."
Kiraitu also asked health management boards to ensure no medicines were stolen from public hospitals and that health workers reported to work on time.
He told residents that they have two months to get NHIF cover or risk getting barred from the 15 public health facilities.
Kiraitu said his administration was encouraging more people in the county to invest in health and help the county uplift its health standards.
Related Topics