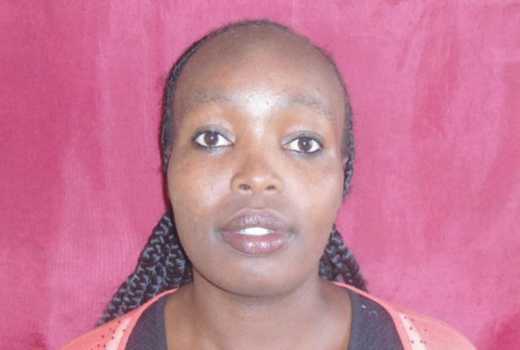 Her mum would take her to hospital after every rape incident but did not report the cases because she didn't have enough money to fight for justice
He dad first raped her after she experienced an epileptic attack
Daisy Auma Anuko, now 22-years-old, was in Class Four when her very first epileptic seizure struck.
The older she got, the more intense the seizures became and at times, she could convulse up to five times a day.
When she turned 13, she reveals that, "I wasn't doing well in school and needed help with school work. My brainy cousin who had just graduated from high school and was living with us in a 3-bedroom house offered to help."
She adds that, "It was during these study sessions that I would get epileptic attacks and black out, but once I came to I would feel different."
One time, she was completely naked when she regained consciousness.
"There was pain and blood coming from my private parts and my cousin was in the next room watching TV. So, I dressed up and walked across to confide in the next-door neighbour who spoke to my mother, but she refused to believe us because my 'smart' cousin was not capable of that," Daisy says.
Auma's mum only believed her two days later when a trip to the hospital revealed a tear in her vagina.
"My cousin was kicked out but no action was taken against him," she told The Nairobian.
Auma, having been raised by a single parent, moved on after the incident.
"My mother did not want to take the matter to the police because she was afraid my uncles would take her wealth. But that was only the beginning."
Auma has been raped by nine relatives who took advantage of her epileptic seizures. She kept all this in and only shared it with her mother who would urge her to let it go. One of her uncles even threatened her but the worst was yet to come.
"My father and mother were separated but we still had a relationship with dad and I would regularly visit him during school holidays. We had a good relationship but all that changed when I was in Form Two," she told The Nairobian.
While the two were watching TV, she had an epileptic attack, and. She revealed that, "When I woke up naked, I knew exactly what had happened. I immediately told mum, but being a spiritual person, she chose to let it go," says Auma.
Her mum would take her to hospital after every rape incident but did not report since she didn't have enough money to fight for justice.
Unfortunately for Auma, her mum did not live long enough to care for her.
"My mother passed away on August, 29, 2014 due to HIV/Aids complications. After my mother's death, I decided to take a test to know mu HIV status. Luckily, the results were negative," she disclosed.
After burying their mum, Auma and her younger sister went to live with their grandmother who blamed her mum's death on her association with Auma's dad who is Luo. Her mother was Kikuyu.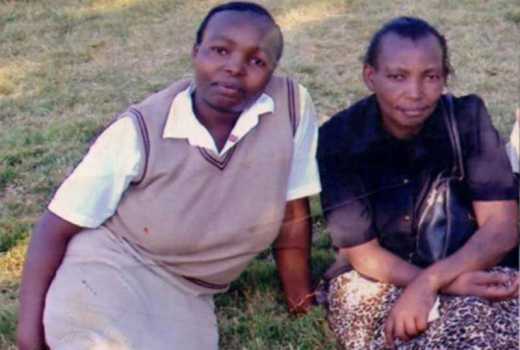 Her stay at her grandmother's was short-lived as, "she was only offering a place to sleep," Auma told The Nairobian. They had to figure out how to feed themselves. So she moved back with her dad as she could not fend for herself.
"When I moved back to my dad's house, the raping continued. This time it was worse since I never had anyone to take me to hospital. I would report my father to the chief but every time he would yell that I was his daughter and he could do whatever he wanted with me," says Auma.
Unfortunately, in 2015, she discovered she was pregnant and reported to Marurui Police Post but no action was taken against her dad. She went to her grandmother who eventually kicked her out, accusing her of being a prostitute.
She then moved in with a friend for a while during her pregnancy. When her friend could no longer afford to host her, she went to Kenyatta National Hospital "pretending to be sick and was admitted. I stayed there until I gave birth to my son. Lucky for me a Good Samaritan paid my hospital bill and I was discharged from the hospital with my son," she says.
Auma went back to live with her grandmother but tragedy struck again when her son developed breathing problems. He died two days later.
Auma never went back to her grandmother. She started doing odd jobs and managed to rent a house. Her father tried contacting her while she was in hospital but she would have none of it. She says that she even contemplated suicide.
After a few months, a man who happened to have known Auma's mother recognised her on the streets. He was touched by her story and offered to take her back to school.
Daisy is now a first year at Kenya Institute of Social Work and Community Development. She hopes to empower young girls with her story.
Her younger sister still lives with her father. She hopes to become financially stable to support her sister.
Related Topics