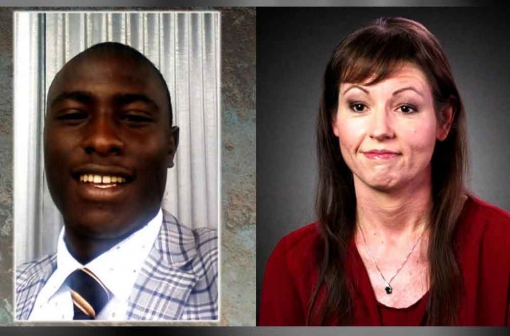 Kevin Ondieki from Kisii hit the headlines when he was featured in Dr Phil, an American talk show, over his online relationship with a married white woman
The woman, ,married for 18 years, threatened to leave her husband so to come to Kenya and start a family with Kevin
Kisii church leaders have disowned him saying they are not even aware of the orphanage he claims to be running
Association of Charitable Children Institutions in Kenya (ACCIK) has distanced itself from Kevin Ondieki who was recently featured in Dr Phil, an American talk show over his relationship with a married mzungu woman.
Ondieki, who hails from Rianchogu village in Bomachoge Chache, claimed to have fallen head over heels with a 44-year-old married mzungu who has threatened to leave her husband of 18 years, Keith and their four boys for her Kisii darling.
The woman, only identified as Sarah, is eager to meet a 'Pastor Kevin' with whom they've been sexting and even have plans to start a family.
Officials from ACCIK Kisii branch say they don't know Kevin and are not aware of any orphanage that he runs.
"There are only 12 registered children's homes in Kisii and we are urging the government to deal with any ongoing con games," said Pastor Robert Nyamwange, the association's secretary.
The vice chairman, Pastor Abel Onchari of Keumbu Holiness Home, wants Kevin to "show us the certificate of registration."
According to a source, Kevin leads a praise and worship programme at his father's End-Times Apostolic Church International at Riachogu village and not Life-Way Seventh-Day Church Ministries as earlier reported.
Related Topics