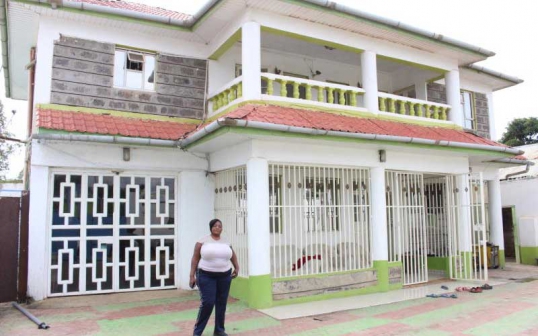 Annah Mutheu's home is Tala, Machakos County is estimated to be worth Sh40 million
She has invested proceeds from her trade in real estate, public service vehicles among other ventures
According to Mutheu, she receives between 60 and 80 clients in a day, charging each Sh1,000 'consultation fee'
She lives a life on the fast-lane. Her abode is a lavish home she estimates to be worth Sh40 million, she has a fleet of cars and often jets in and out of the country like a corporate high-flier.
At first, you would think she is a politician's wife. But that is not the case.
Annah Mutheu is a witchdoctor.
While a majority of witchdoctors purport to make others rich, they are often stuck in the squalor of abject poverty, what with their matope houses. But not so with Mutheu.
The class eight dropout who says she inherited the trade from her parents is not afraid to flaunt her wealth.
"Most people assume that witchdoctors are poor and lead miserable lives. That is not the case. I am a woman of means and my juju business has made me rich," the former student at Katwii Primary School confessed to The Nairobian.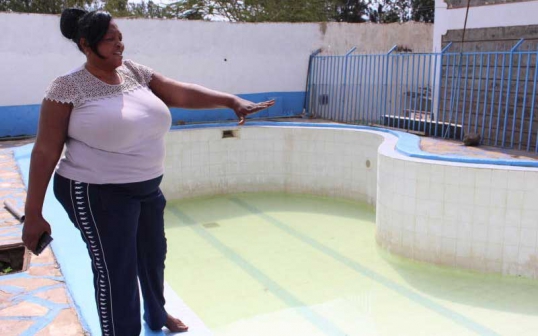 Surprisingly, Mutheu says the Bible helps her a lot in healing her clients and that she never misses church on Sundays.
The 39-year-old mother of three who prefers to be called, 'the boss lady,' revealed that she has invested heavily in her lavish house and looks, which in turn, have attracted more clients.
She invited The Nairobian to her home in Tala in Kangundo, Machakos County, where a swimming pool and posh cars take pride of place.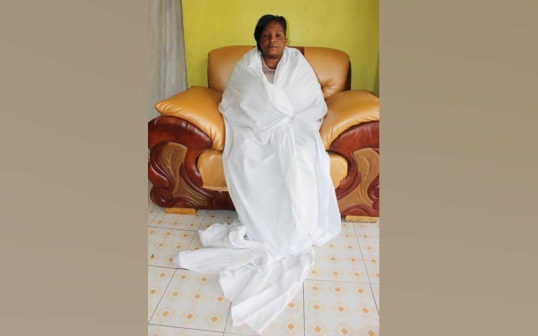 The home is a beehive of activity as clients stream in, while others patiently wait for 'the boss lady' who, however, clarifies that most of the wealth is from her businesses which she runs and not from her juju practice.
When asked how much she is worth, Mutheu reveals that, "My properties are countless since I also invest in real estate within the country. I have three lorries, three public service vehicles, three personal cars, a petrol station and plots in Nakuru, Nairobi, Mombasa, Malindi and here in Tala."
"Most witchdoctors live in dirty places, which is a turn off. I decided to do my business differently. Clients are always streaming in seeking my services. You see, if you make them feel comfortable, they will always come back," she said, adding that, "For example, a sofa set which is in the room where I treat my clients is worth Sh350,000. The room has more than one set.
Mutheu says, "In a day, the minimum number of clients I get is receive is between 60 and 80." She charges each Sh1,000 'consultation fee' adding she never fails because "witchcraft is action." Having at least 60 clients means she rakes in Sh60,000 a day from 'consultation fee' alone, which totals to Sh1.8 million a month. Her clients range from politicians, businessmen to corporate bigwigs.
For clients outside the country, Mutheu only requests their "pictures via WhatsApp or email and I could tell them their problems and heal them through the pictures."
"My mother told me how to trade and she also told me that I can because when I was born, the spirit of witching was inside me. I have no regrets," she says, adding that she has gotten rid of crime in her home town.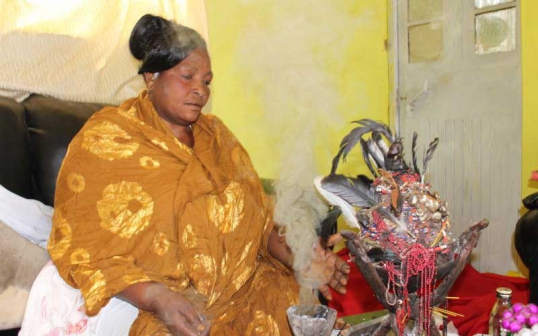 Related Topics