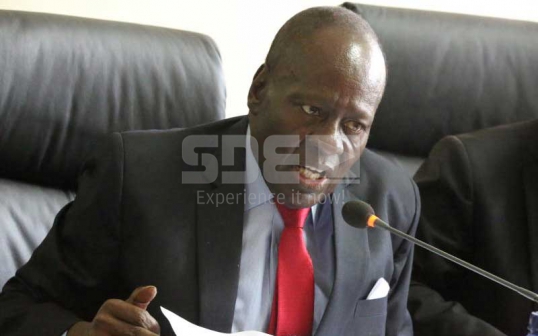 Nderitu Gachagua succumbed to pancreatic cancer in London
Some of his properties on sale include Olive Gardens Hotel in Hurlingham and a five-star hotel at the coast
Months after Nderitu Gachagua, the billionaire Governor of Nyeri County died in a London hospital, his family is frantically fighting off auctioneers out to recover debts in excess of Sh2 billion.
The Nairobian has learnt of family murmurs regarding his will, which is in the process of being executed even as deals are being struck on how best to settle massive debts owed to assorted banks and business partners and save Gachagua's vast estate from going under the hammer.
Already, a committee of six has been formed to deal with the matter. The committee comprises, among other members, Gachagua's younger brother Rigathi Gachagua, who is vying for the Mathira parliamentary seat on a Jubilee Party ticket in the August 8 elections.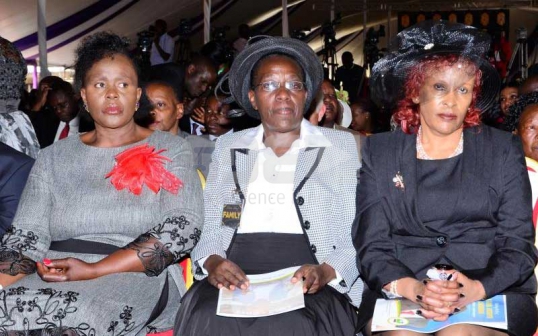 Gachagua, who also once served as Mathira MP, succumbed to pancreatic cancer at the Royal Marsden Hospital in London in February this year at the age of 64. His property is now being sold to settle debts, including money owed to a local bank which is demanding Sh1.2 billion.
Among the properties on sale are the plush Olive Gardens Hotel in Hurlingham Nairobi and a five-star hotel at the coast, which are yet to find buyers. The family has been pleading with debtors to give them time to raise the cash.
Contacted by The Nairobian, Rigathi denied that any property has been distributed or sold off as they are undergoing the legal process of executing the late governor's will.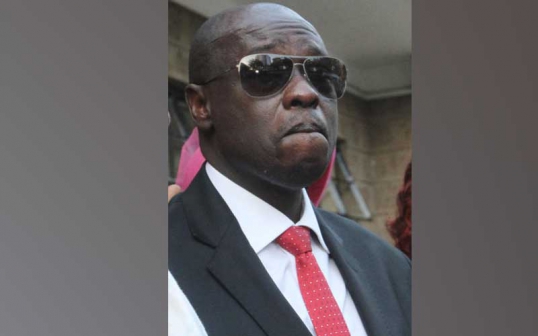 "There is a legal process in place. He appointed three executers to administer his estate. We filed the will in court and once the court determines that there are no objections to the names of the executors, it will take six months for that position to be confirmed," Rigathi explained, adding that there is so far no dispute in the family and everyone is waiting for the six months period to lapse.
"Until the court makes a final decision, none of the assets can be distributed or liquidated. So what your hear out there is largely speculation and hearsay which is uncalled for," said and assured that his brother's estate was safe.
Regarding the massive debts, Rigathi pointed out that, "Every businessman knows that they must have assets and liabilities. My late brother's assets exceed his liabilities tenfold, so there is no need to speculate on the debts at this point."
As for Gachagua's will, Rigathi revealed that no one in the family has moved to court to challenge it. He said the family was united in their acceptance of the will's executors presented to court.
"Nobody can proceed with the administration of my brother's affairs until the court makes a final decision," he reiterated.
The family received a near billion-shilling payment as compensation by the National Land Commission (NLC) for land and flats the government acquired to expand the Nairobi Southern Bypass. The amount also went into settling the late governor's debts.
The money was received through the late governor's company, Vipingo Beach Resort Ltd which owns the 0.5198 acre plot South C estate. The plot has 80 apartments which will be demolished to make way for the bypass.
Gachagua owned 89.94 per cent stake at Vipingo Beach Resort Limited while Susan Nderitu owns 10 per cent, Rigathi has a 0.01 per cent interest, while the other brother, Kenneth, owns 0.05 per cent. In a suit filed in 2012, Vipingo Beach Resort had estimated that the property had a conservative value of Sh800 million.
Gachagua was no stranger to controversy. In 1996, his name was mentioned in Parliament for having irregularly acquired 62 houses, 27 staff quarters and two bungalows from Nyayo Highrise, when he was a consultant for the National Housing Corporation.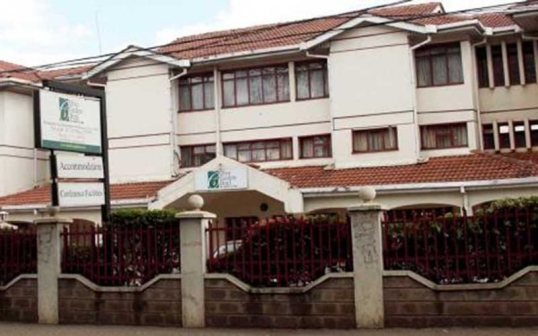 His company, Juga Consultants, was among a few others that used to be awarded contracts through which Gachagua made hundreds of millions of shillings.
Related Topics