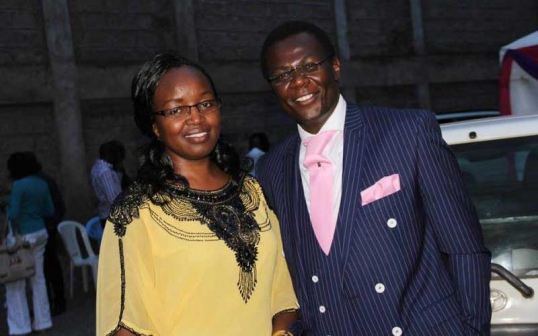 Rev Mercy Waruguru Wachira of the Agape Lighthouse Church in Kasarani has a Facebook page by the name 'Mercy Love Wachira,' with pictures of Rev Musango and herself featuring prominently. The pictures were pulled down when this scandal was exposed.
The Nairobian managed to get some pictures though, even as Rev Waruguru refused to comment on the issue saying, "I can't talk about that, just go ahead with your investigations."
Akinyi recalls that sometimes in 2015, her husband arrived at their church office in the company of Waruguru and "introduced her as a powerful woman of God and we became friends since he sometimes invited her to preach for the singles."
She added that, "At some point, she told me she is a single woman."
Akinyi also remembers a time when her husband told that "he was planning to support her (Waruguru) with Sh200,000 to run her ministry, but when I asked him to do the same for me since I was also a preacher, he just laughed off the suggestion."
She says her husband went behind her back and deposited Sh40,000 check in Waruguru's name but the cheque was returned due to wrong spelling.
Akinyi learned of the cheque after a staff approached her with it and requested that she pass it to her husband for correction.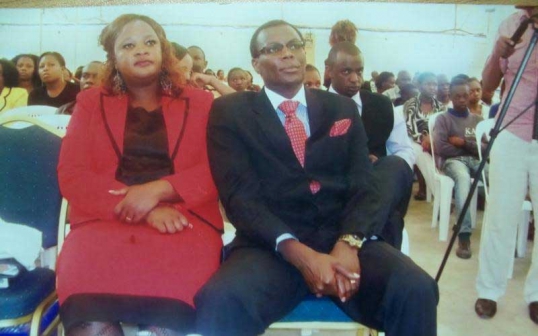 She told The Nairobian the last straw was when she discovered her husband, who was in the UK for a church mission, had left his car with Waruguru.
"I was driving on Jogoo Road when I spotted my husband's car and decided to follow it, only to discover Waruguru was the one driving it. When I confronted her, she told me my husband had crashed the car valued at Sh1.5 million. Shortly after the confrontation I received a text message from my husband," she claimed.
Part of the message reads. "I'm divorcing you because you are an idiot and devil (sic), you are the reason I'm divorcing, not pastor Mercy(Waruguru) or Christine of Embakasi. Stop blaming people for your own foolishness. You are own devil(sic)."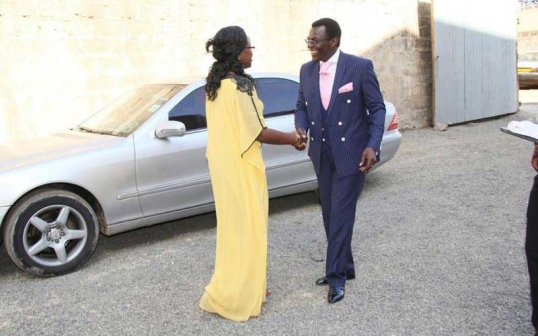 Related Topics