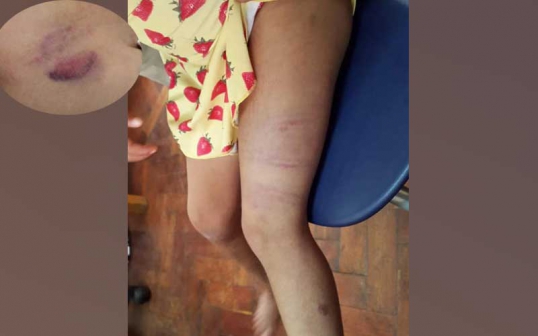 A criminal case currently before the Chief Magistrate's Court is drawing back the curtain on two years of an alleged cover-up of serious abuse from an Indian family in Kenya and their 'unwanted' twin daughter.
Then there is also seeming cover up of the abuse from within the Visa Oshwal Community.
At the heart of this case is a six year old girl, called Alika* (name changed to protect the minor) and whose search for justice has silently made its way from the Children's Court, to the High Court, and now, to the Criminal Court.
Alika's case is a special one, as it essentially pits her, a sliver of a six year old, against her parents. Alika's case file carries a series of photographs profiling abuse that she has endured, silently, for years. They were presented in court, and they are horrendous.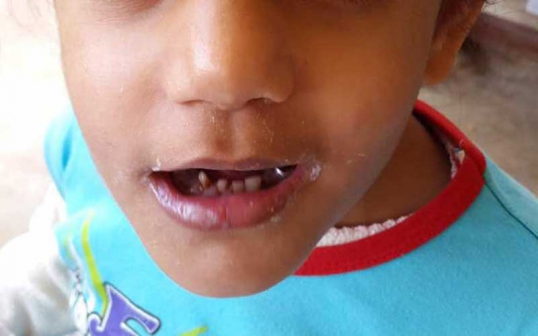 Bijal Shah, the headmistress at Alika's school, took the photographs between February and March 2015. They are now a part of evidence in a case where Alika's parents have been accused of physically abusing her for years.
In an affidavit presented to court, Bijal claims that she first met the young girl in November of 2014, when Alika's mother and her physiotherapist came to the school seeking their daughter's admission.
"The therapist and the mother said that they would like Alika* to attend the school as the child was coming home with very many injuries from her previous school."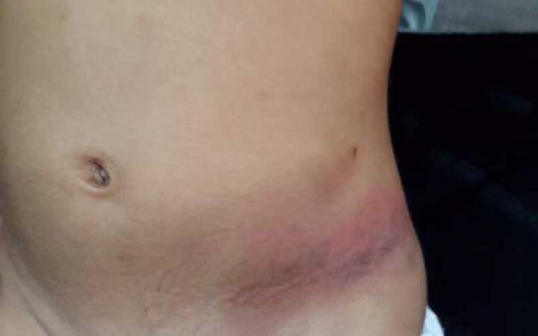 Soon after, Alika was admitted to this new school as a special needs child. However, it wasn't long before Bijal also started observing that Alika would come to school with an array of injuries. One particularly bad wound seems to have set alarm bells off for Bijal:
"...A chunk of flesh was missing in Alika's mouth – inside her cheek – and there was turmeric applied around in that area of the mouth – she was in pain and couldn't eat." From then on, she started documenting the evidence of Alika's abuse besides digging into the girl's past. According to her sworn affidavit, Bijal spoke to the headmistress at Alika's former school, a Visa Oshwal school.
"Alika used to arrive at the school with injuries from home." This was the report she received from Alika's former school, flying in the face of her parent's reason for placing her in Bijal's school.
A pattern of abuse, it would seem, was emerging, except for one key fact. Alika has a twin sister, who, according to Bijal's statement and other interviews conducted, is the picture of health. According to Alika's mother, there is no pattern, but a set of unfortunate accidents beginning with a fall when Alika was just 10 months old.
"...She fell from the sofa set and she was injured in the left side of her brain, which resulted in the right side of her body getting paralysed. At the same time, the doctor responded that the child was epileptic since birth."
This was Alika's mother's first mention of why her daughter would constantly bear scratches and scars in her affidavit. Bijal's day to day reports of what she saw spoke to a more sadistic narrative, written in staccato statements as if to underline the pattern she was seeing:
"Bruise on chest. Bruise on hips. Right side of the shoulder was painful and we could not hold her on the right side," her affidavit reads.
Through a former member of the Hindu Council of Kenya, Bijal reached out to the then Vice Chairman of the Oshwal Committee, Narendra Shah, who also headed the Oshwal Education Relief Board, which has a role in the management of all Oshwal schools.
Shah paid Bijal a visit, and was shown the photos that Bijal had taken of Alika up to that point.
"What I saw shocked me. I am not a doctor so I would not know, but her teacher said that these were not normal injuries," Shah explained during a phone call in mid-May this year.
"My personal opinion is that these were inflicted injuries. This is what you may call abuse," he added.
At the time, Bijal claimed that Narendra Shah said that he would speak to the Oshwal Committee about what he had seen, and get back to her. She continued to document Alika's injuries.
Related Topics