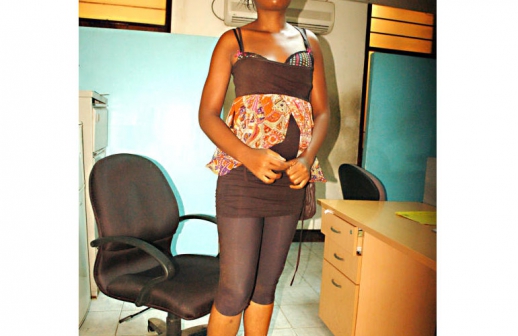 A commercial sex worker from Mombasa claims a General Service Unit (GSU) officer attacked her when she demanded to be paid for services rendered.
Lauren (not her real name), 28, said the GSU officer took advantage of her and abused her after offering him a night of pleasure at their barracks.
Speaking to The Nairobian, Lauren said the officer had agreed to pay her Sh2,000 for sex.
The mother of three claims this was not the first time she was sleeping with the said officer, who picked her along Moi Avenue where she usually operates from.
"It was around 11pm when two GSU officers approached me and asked me to join them for a night of pleasure," said Lauren.
She says they boarded a tuk tuk and proceeded to a local club where they partied for two hours before leaving.
"We went to the club at midnight. They wanted to buy me booze but I declined because I don't take alcohol, so they bought me juice while they enjoyed their beer," said Lauren, adding that, " We left the club at around 1am and boarded a tuk tuk and headed to the GSU barracks. His pal left us alone."
She claims that the cop lied that since there were no M-Pesa agents operating at that hour, his friend would send her the money.
"I sensed he was playing me. After a night of passion, he received a call at around 4am and was asked to report to work. He left in a rush, promising to tell his friend to send me the money," she revealed.
Lauren says that when she later called the officer to ask him about the money, he claimed there was no money that had been sent to his phone.
"I decided to report the matter to his bosses at the barracks. But when I got there, the officer became violent and started hitting me in front of his bosses and threatening to slash me with a machete. One officer saved me from the assault and got me out of the barracks. He advised me to report the matter to the police," said Lauren.
When The Nairobian contacted one of the bosses based at the barracks, he denied the incident claiming that, "No woman lodged a complaint about being beaten by the officers, neither had the issue been raised at the barracks".
He insisted that, "I have not heard or received any complaint in the office from any woman about being assaulted by any officer, but we shall investigate and if there is any such incident, appropriate action will be taken."
Lauren claims she was sent away from the Central Police Station where she had gone to record a statement.
Related Topics