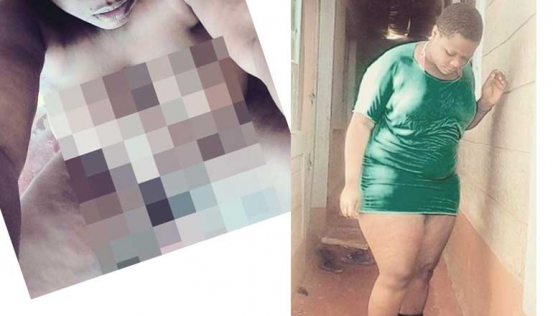 A woman from Kayole has confessed of eking a living from selling her nude photos and videos via WhatsApp.
Jecinta Adhiambo charges Sh200 for a full nude picture, Sh300 for naked clips and Sh400 for a video.
Adhiambo revealed that she uses Facebook to lure her customers.
Speaking to The Nairobian, she confessed most of her clients are young boys and 'doesn't like dealing with old men'
"Old men I don't want your jokes, please keep off let young people come...", read a post on her Facebook page.
Adhiambo, who didn't want to talk much about her private life, said that she doesn't regret her 'booming business'.
"I eat and live because of my nudes, therefore I am not ashamed. It is my body and everyone has his or her body," she said.
A few weeks ago, Adhiambo received a lot of backlash from a Facebook page with some women claiming she is desperate and seeking for online attention.
However, some of her clients defended her claiming it was her right.
" I once paid her and she sent me the pictures. I see nothing wrong. She is curvy and has a nice body, a student told The Nairobian.
Related Topics