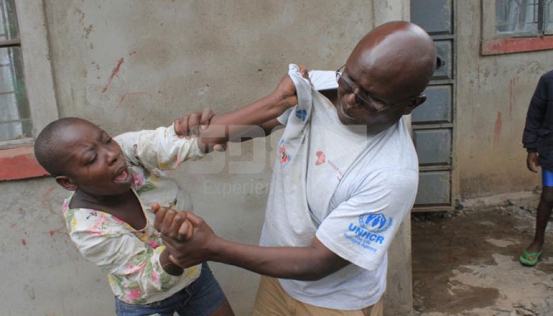 There was drama in Migori after a sex worker attacked a teacher who allegedly refused to pay her.
The man in his late 50s identified as Cyclife Okoth Omollo is alleged to have had sex with the woman, refused to pay for services rendered.
The angry prostitute threw tantrums, rolled on the ground screaming before attacking him.
The drama attracted residents who tried to calm her down, but in vain.
"He asked for sex after buying me two bottles of beer at a club in town. He was to pay me Sh4,500 once we got to his house, but he later changed the story," she claimed.
Omollo however denied the claims, saying that the girl had followed him to his house where she started demanding money.
Angry residents demanded that Omollo pay the girl.
Related Topics