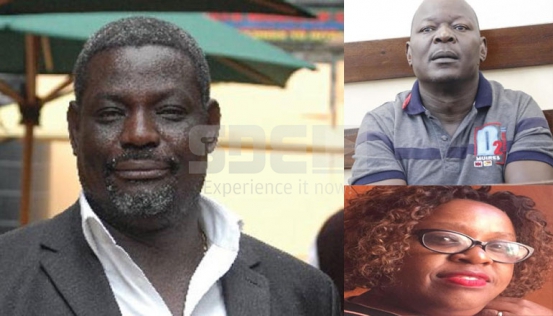 An attempted murder of a wealthy friend, a wife who was too close to the shooter, a mysterious Nigerian woman and a land deal gone sour are at the centre of the recent shooting of multi-millionaire restaurant owner William Osewe.
But when three bullets ripped through millionaire restaurant owner William Osewe's huge frame on a chilly Thursday afternoon, his wife, Stella Mutheu was over 13,000 kilometres away in Donald Trump's divided America, attending to their lastborn daughter who was due to give birth.
But as Osewe fell, the man who pulled the trigger, his former driver and bosom buddy, Tom Mboya Oywa, rushed to Kasarani Police and turned himself in alleging that their fallout was from suspicions that he was unusually close to Stella.
On the fateful day, Osewe also a licensed gun holder didn't carry his firearm as reported. Oywa, a former driver-cum-tour guide operating around Hilton Hotel in Nairobi's CBD was Osewe's one-time driver. Lady Luck smiled at him and rose to become a successful businessman like his boss Osewe, whose fortunes are a far cry from the days he sold mshikaki in Kaloneni in Nairobi's Eastlands besides hawking njugu karanga during Gor Mahia matches.
Oywa is, however, said to have acquired a firearm license under unclear circumstances after applying and being denied one on three different occasions in Nairobi. He eventually decided to apply through Kisumu where he got a license for the firearm with which he shot Osewe, currently in stable condition at the Aga Khan Hospital's High Dependency Unit (HDU). It is here that he has undergone a series of surgeries to remove bullets lodged in his abdomen.
The first surgery, which was successful, was done on Friday (December 1) under lead surgeon Dr Aluoch Olunya. The second surgery was done on his hand. A source close to the family told The Nairobian that "He will leave the hospital soon. He was successfully operated on and the bullets removed."
A highly placed police source said Stella – unlike Caesar's wife — could not be beyond reproach and might have to clear her name over the incident. The couple has been married for 30 years but are rumoured to have recently had a rocky relationship because of Oywa's unusual closeness to Stella.
"It is speculated that Oywa and Stella were close. There is questionable money exchange involved between Stella and Oywa," the police source intimated.
Then there is the curvy woman whose pictures are doing rounds on social media in connection with the shooting.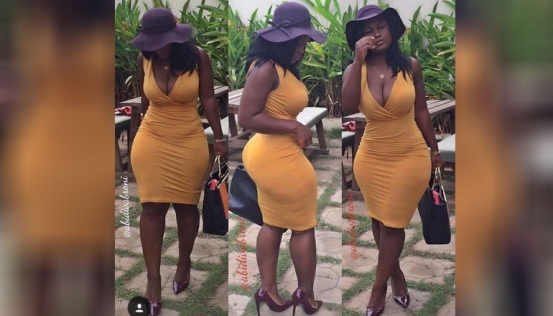 Abidiva Broni has since come out and told The Nairobian from Nigeria, where she lives, that she knows neither men.
The Nairobian has also learnt that besides the closeness of Oywa to Osewe's wife being a bone of contention, there are allegations of a land deal between the two that went sour.
A source close to Osewe claimed that Osewe had over the years bought several parcels of land and wanted to dispose off one piece. "That's where Oywa came in as a broker and the deal went sour," he alluded, adding that on the fateful day, Osewe had agreed to meet Oywa to iron out the issue of the land deal, but the meeting erupted into a heated argument that ended into Osewe's shooting.
"Osewe and Stella have been married for more than 30 years, and there is no way that they can start having marital problems, which can escalate to that level now. Their last born is about 27 years, and they have been together through thick and thin. This issue about Stella being involved are simply rumours planted by Oywa to paint the whole issue as Osewe's fault. This is a land deal gone south, and Oywa tried killing a man he conned," says a source familiar with the matter.
Related Topics