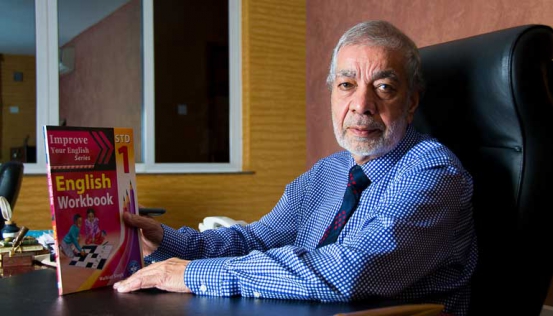 He has taught a whole generation of Kenya's 8-4-4 students through his text books.
Almost all those sitting KCSE exams today must have encountered the works of Kenya's most prolific author of school revision books in their formative primary school years.
In fact, if you were in a not-so-good school, the best teacher you could count on was Malkiat Singh, making him an influential cornerstone of Kenya's education system.
At some point, Malkiat Singh's yellow KCPE Encyclopedia was a must for all candidates preparing for class eight exams.
And for those who often wondered how the former teacher at Eastleigh Primary School managed to write so books on almost all examinable subjects; the answer may lie in the fact that he taught history, English, literature and maths at Nairobi Technical High School a year after landing in Kenya in the late 1950s.
The husband of Mohinder Kaur was born in Punjab, India, when Kenya's future president published, Facing Mt Kenya in 1938. Would you believe he has sat down to write, daily, on the same wooden chair for the past 44 years?! Well except Sundays.
He has two daughters, Baldeesh and Simi, and has reaped big time from his writing.
Last year, Longhorn bought 43 Malkiat Singh titles with a market value of Sh83 million.
You must have read that all the cars he orders - and he never drives one for more than two years - have to end with 844 on the number plate, right?
Just so you know, they're shipped from Korea by Sang Yong.
And would you believe that getting down to serious text book writing was a result of a chance meeting? Singh was planning to advance his education with an MA and then a PhD at the University of Nairobi with the hope of becoming a literature lecturer.
But Prof Ngugi wa Thiong'o was not of the persuasion that someone who had written three books had any business accumulating academic degrees. You must have heard that as well, right?
And that was how, with the advantage of his insider knowledge as a teacher and an inkling for what the Ministry of Education expected, the member of Parklands Sports Club settled on writing text books, over 100 titles now and still counting.
Hard work has worked wonders for Malkiat Singh.
Related Topics