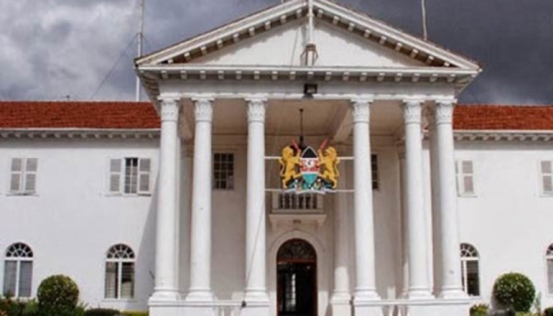 Over 30 city vehicle spare parts suppliers are yet to receive payment for supplies they have been making to State House since 2014.
The businessmen in downtown Nairobi claim some senior employees at State House have frustrated their efforts to get the Sh62 million owed to them by the garage department.
State House receives yearly allocations of approximately Sh2.94 billion for its operations. The suppliers, some of whom have allegedly been auctioned by banks, say they are always being told to wait, and that their efforts to reach State House are often thwarted.
James Chege, a cancer patient who has spent Sh3 million on treatment in India, told The Nairobian that State House owes him Sh14. 8 million. He added that banks are on his case over a Sh11.5 million loan.
"I am being taken round in circles. They don't even pick my pick my calls and care less about my health," said a bitter Chege who showed us his medical records.
In July, President Uhuru Kenyatta ordered that youth, women and people with disabilities who had supplied goods and services to government be paid immediately. But for Nancy Mbugua, a youth who has also supplied goods to the house on the hill, payment for her supplies are still pending.
The suppliers are blaming the garage engineer, one Richard Thitahi and State House Administrative Coordinator Evans Mutari, for their woes. When reached for comment, Thitahi promised to pay the suppliers within two weeks.
He said: "I don't deal with them directly. We have approved payment to the tune of Sh30 million."
Related Topics