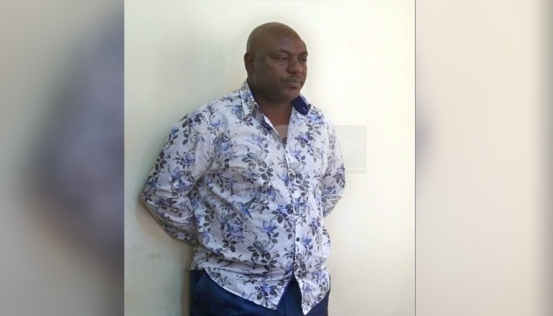 Former Mungiki leader turned controversial preacher Ndura Waruinge has found himself in court for allegedly stealing Kenya Power lines.
Waruinge is also accused of allegedly forcefully taking over land belonging to two people in Rongai. According to court documents, Waruinge is accused of forcibly dispossessing Kirumba Mwaura and Jane Wanjiku of a prime plot registered as Kajiado/Kitengela/190 in Ongata Rongai on February 11, 2014.
He denied the charge and was released on a Sh20,000 bail. Police however added another charge after he was accused of using illegal power connection at his Rongai home.
In the fresh charge, Waruinge is accused of installing a conductor or apparatus contrary to the law, and without authorisation.
It is alleged that on unknown dates in Ongata Rongia area, and jointly with others not before the court, Waruinge installed a conductor to supply power line through which electrical energy is supplied without consent of a Kenya Power licencee.
In the third count, the he is accused of fraudulent consumption of electric energy contrary to the law.
He was released on a Sh1 million surety bond. The case will be heard on October 12.
Related Topics