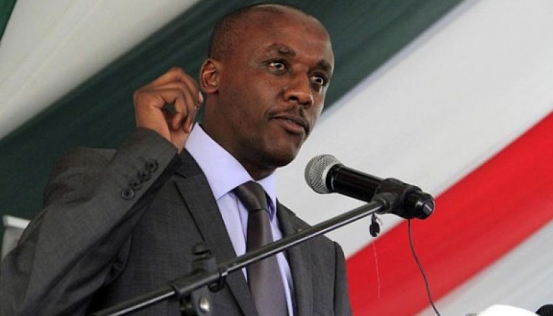 A woman has taken Makueni Senator Mutula Kilonzo to court seeking maintenance for her three-year-old daughter.
Victoria Ndunge Musyoka wants Kilonzo compelled to pay Sh259,500 monthly upkeep for the daughter, arguing that the senator has abdicated his duties, despite being the biological father.
"We had a relationship with Kilonzo between 2012 and 2013 and had the child in May 2013, but we broke up thereafter. He used to provide for us for a few months, but he has now totally abandoned us and refused to cater for his child," said Ndunge.
She filed the suit through Muriu, Mungai and Company Advocates, claiming that they had an agreement after their separation that she will have custody of the child, while Kilonzo will continue paying for monthly upkeep.
In the agreement, Kilonzo was reportedly to take full medical responsibility of the child, pay the mother Sh30,000 monthly entertainment allowance, Sh60,000 for food and take a Sh5 million education policy for the child. The agreement also reportedly provided that the senator pay Ndunge Sh15,000 for transport, Sh10,000 for water and electricity, Sh8,500 for a nanny and Sh6,000 for a house help.
"Despite being the person who prepared the agreement after the breakup, he has breached the terms and failed to fulfill his parental responsibility as contained in the Parental Responsible Agreement they both signed," said lawyer Peter Munge.
Munge added that the senator is a respectable businessman with several investments, which makes him capable of paying the monthly maintenance fee.
Ndunge also wants Kilonzo to pay for the child's early childhood education at an upmarket school in Karen, Nairobi.
"Ndunge has on several occasions approached Kilonzo to have this matter settled amicably, but he has refused, forcing her to have no alternative but to seek the court's assistance," said Munge.
Ndunge wants an order allowing her to have custody of the child until she turns 18 and for Mutula to provide for her upkeep until she reaches that age.
The Senator, however, dismissed Ndunge as an extortionist, saying the truth will set him free.
Related Topics