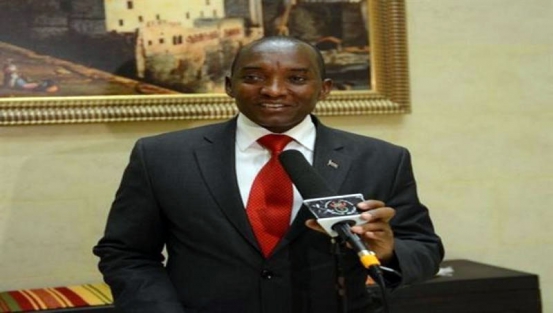 Ambassador Moi Lemoshira told The Nairobian on phone from Algiers that he was ready to assume parental responsibility provided there was proof he is the biological father of the son.
The Master of Arts degree holder in Diplomatic Studies from the University of Leicester in the UK accused Fatma of blackmail and tarnishing his reputation.
"I have told her to follow the right legal channels several times," explains the diplomat who has also served as counsellor at the Kenyan embassy in Dublin, Ireland. "There is no document showing that I am the father. I have even told her we can go for DNA tests and I am ready to take fully responsibilities," says the golfer who also speaks Japanese
The diplomat was responding after an Ethiopian woman accused him of impregnating her and deserting her and her baby.
Fatma Alayou claims Kenya ambassador to Algeria Richard Lemoshira Moi is the biological father of her three-and half year-old son.
The 22-year-old claims she met Lemoshira at a social function in Addis Ababa when he was on duty as the first counsellor at the Kenya Embassy in Ethiopia. Fatma says she was a 16-year-old virgin when their two-year old clandestine affair began, resulting in the pregnancy.
Related Topics